Due to a reschedule between Putnam County/Maysville, we have a schedule change for Tuesday night. The middle school softball team will now play Stanberry, beginning at 4:30(1:15 time limit). Then there will be a varsity game to follow, no JV.Both games will be on Griffin Field.

A great showing by the THS and TMS band today as they opened their season at Carrollton today! MS Parade 2nd Place HS Parade 1st Place (out of 11) Indoor Percussion 2nd Place (out of 8) Indoor Auxiliary 1st Place (out of 9) Field Show 5th Place (out of 10)
TMS VB @ Cameron. TMS loses to Lawson 2-0
TMS VB- Pool play, TMS splits one with Lawson A.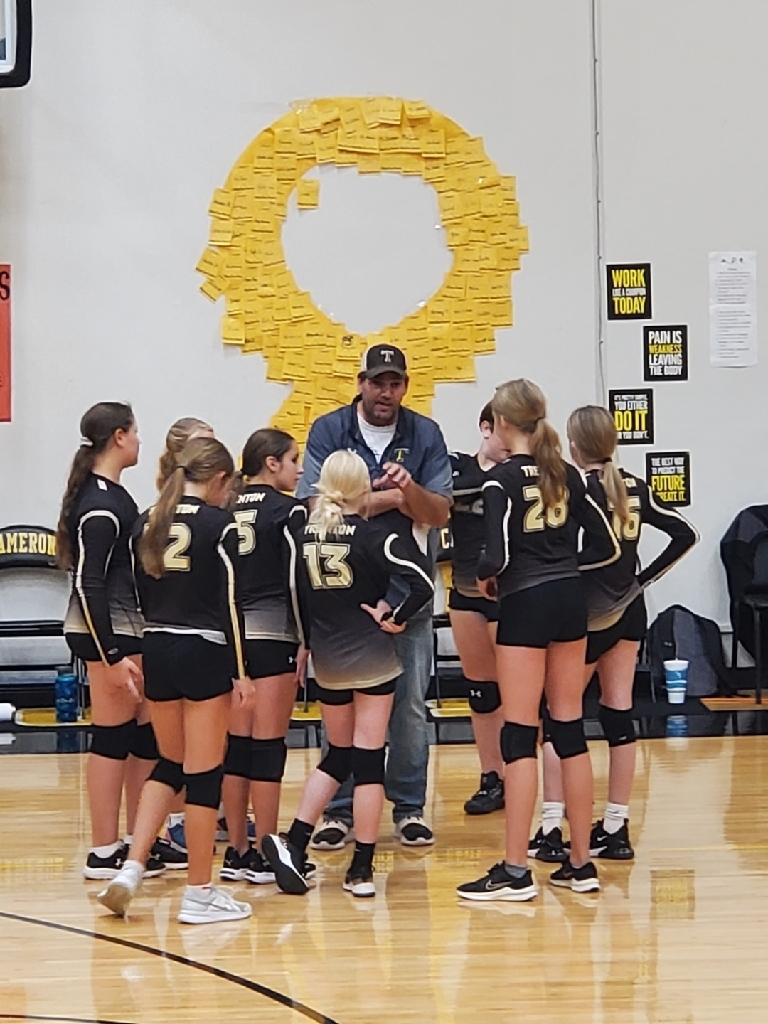 TMS VB 1st match of pool play goes to Lawson
This week our TMS Pledge Leader and Bulletin Reader is 7th grader Claire Woodard. Claire is our TMS StuCo Historian.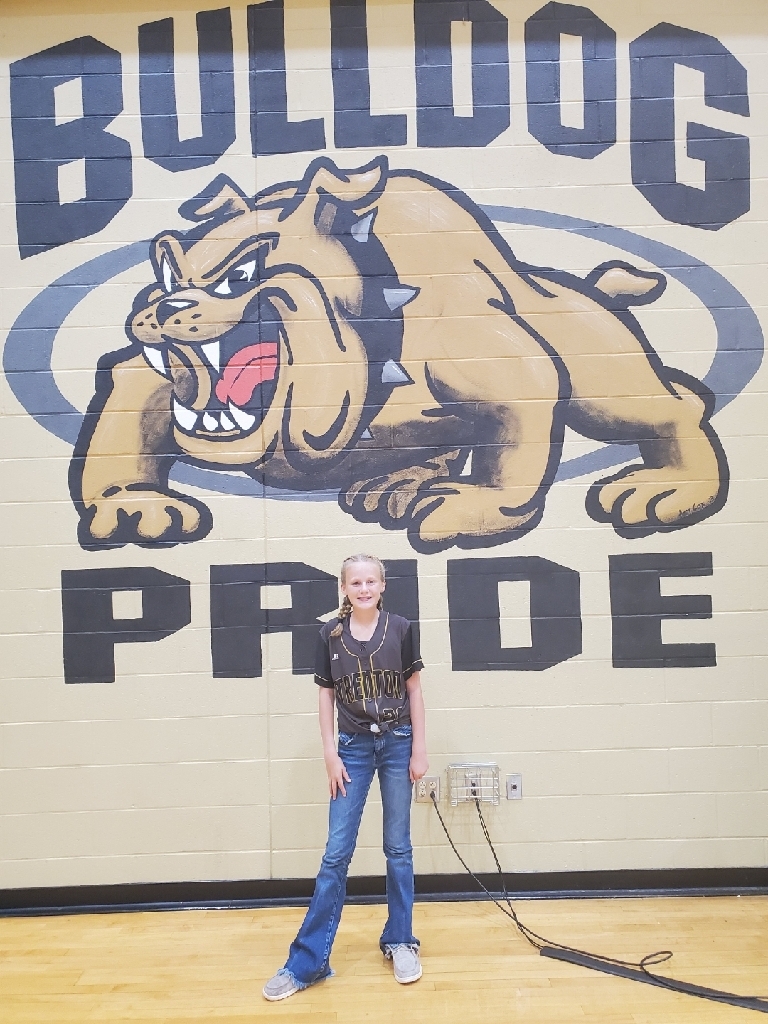 Trenton JV Football Trenton-8. Putnam-38
TMS Softball 2nd game is rained out.
Trenton volleyball splits with Cameron in pool play: 15-14, 11-15.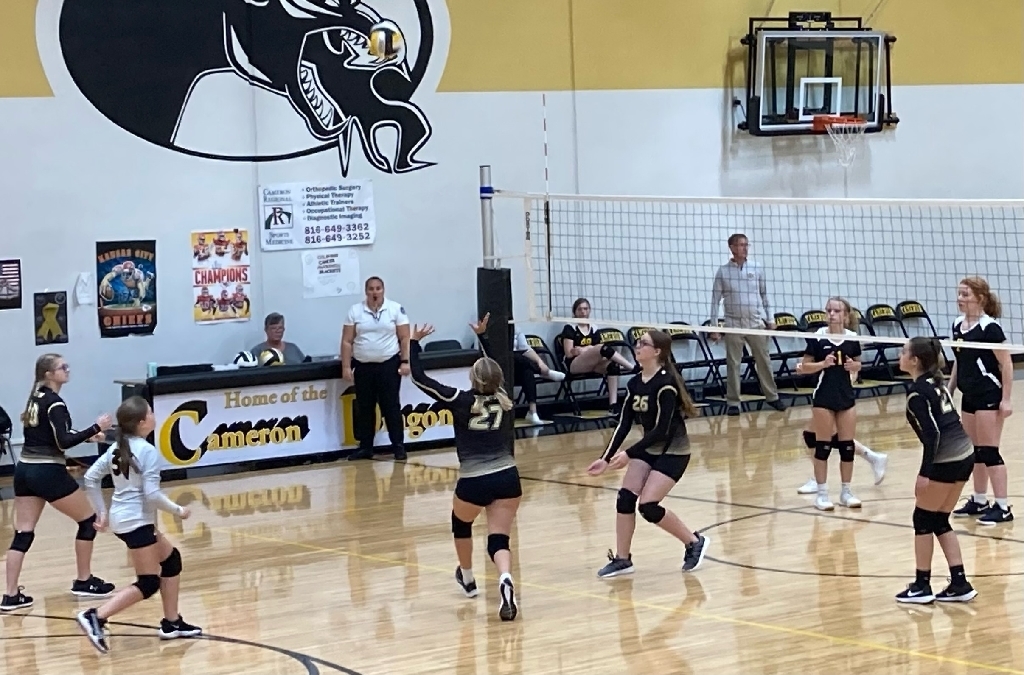 Trenton volleyball loses to Maryville in pool play: 4-15, 5-15.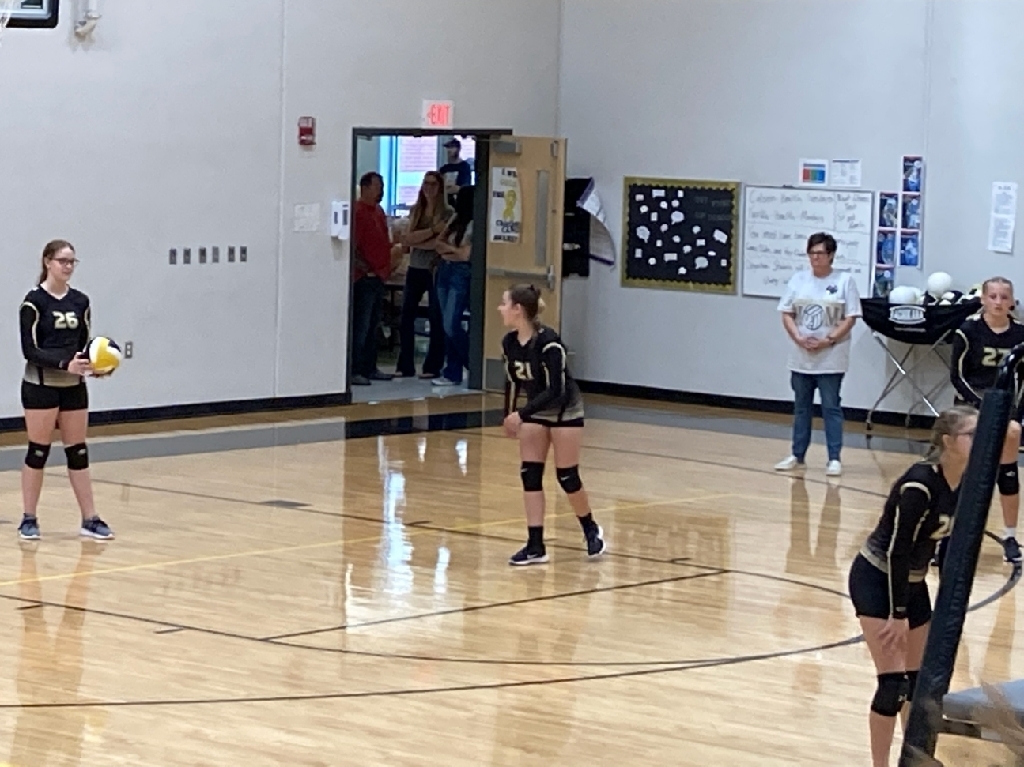 TMS Softball 1st game. Gallatin-11 Trenton-2
TMS Volleyball wins first match in pool: 15-13, 15-13.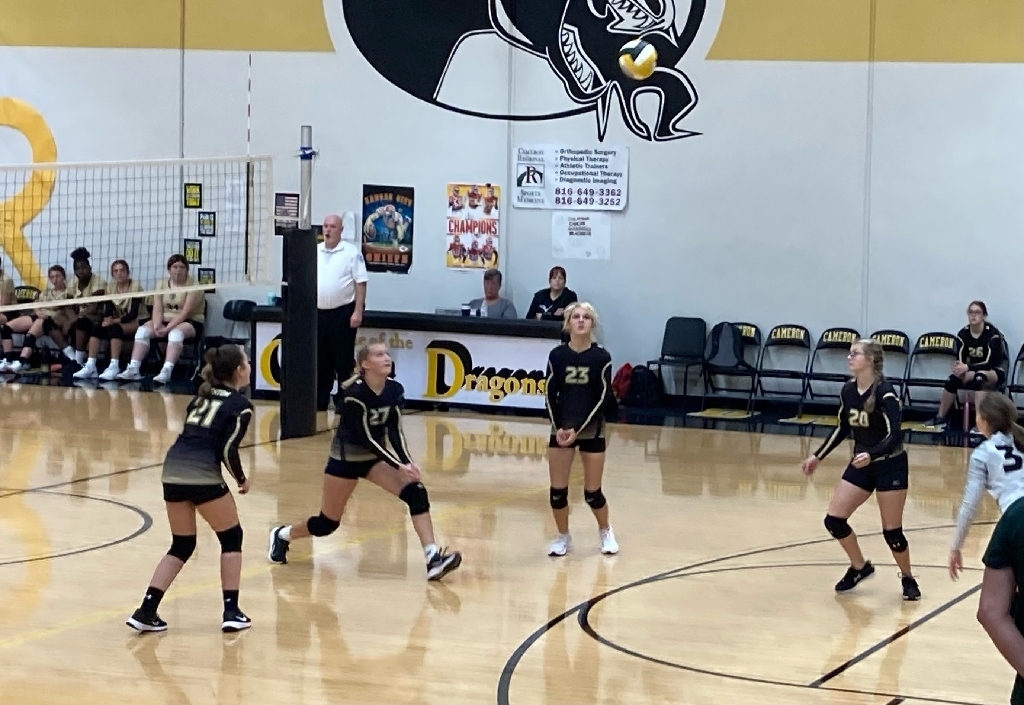 TMS volleyball loses two tough matches to Chillicothe tonight. Keep your head up ladies!
TMS VB vs. Chillicothe. Lady Bulldogs on defense.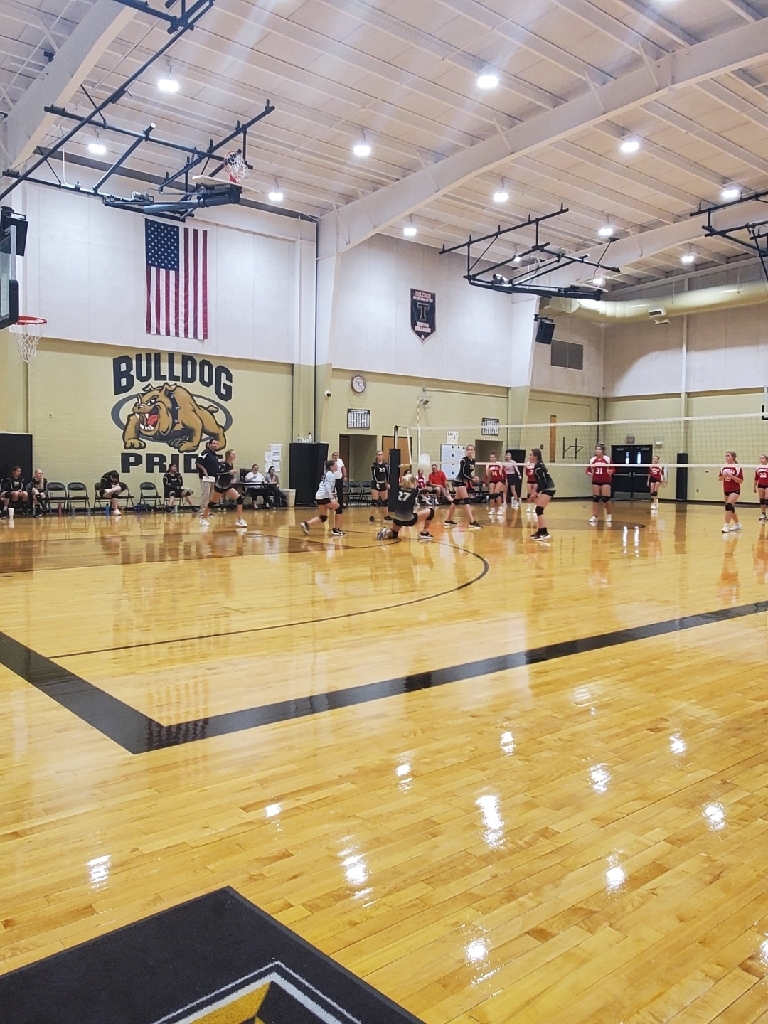 TMS Athletics for 9/15: 🥎 Softball vs Polo, 5:30 🏐 Volleyball vs Chillicothe, 5:00

The 2022 THS Homecoming Court: freshmen, Kinsley Otto and Cooper Houser; sophomores Trisha Peterson and Hunter Smith; juniors Seanacie Ireland and Gavin Cagle; senior Queen candidates Lydia Leininger, Eliana Cowling, Kelsey Gibler. King candidates Trent Villacampa, Tucker Otto, Tim Kempton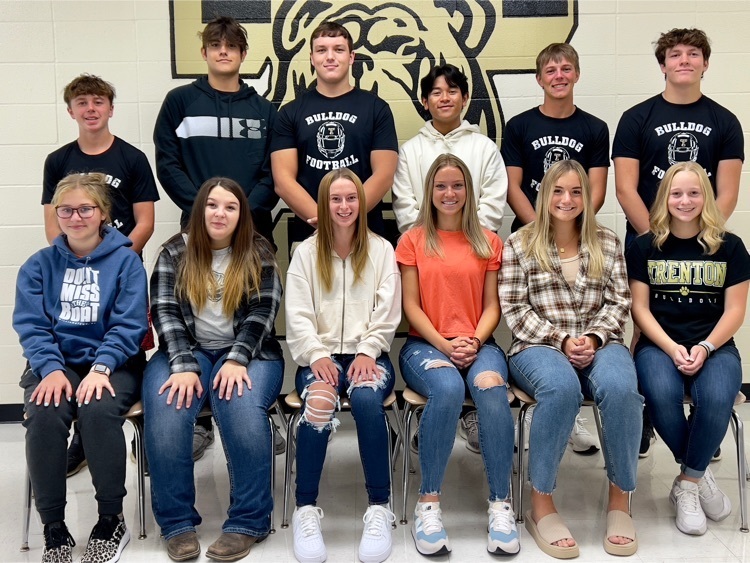 This week our Pledge Leader and Bulletin Reader is Betsy Price. Another great StuCo Leader serving the TMS Student Body and showing her Bulldog Pride.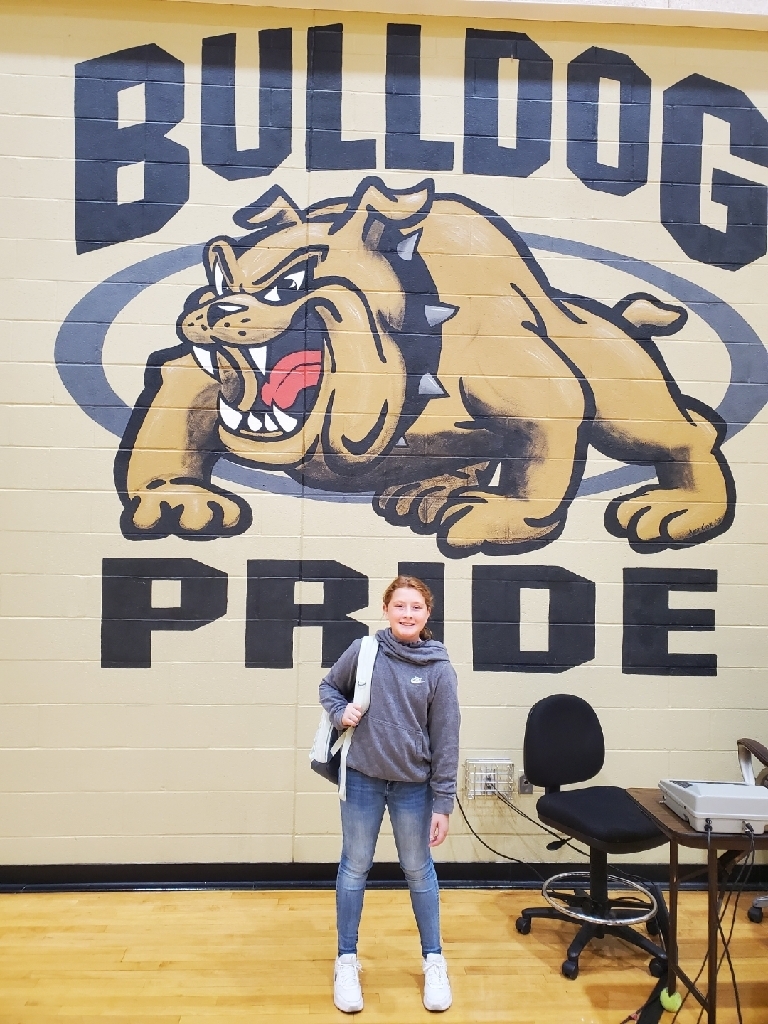 These TMS 5th graders are showing their Bulldog Pride by helping clean up our campus! Bulldog Pride! Inspiring Excellence! Proud of these kids!!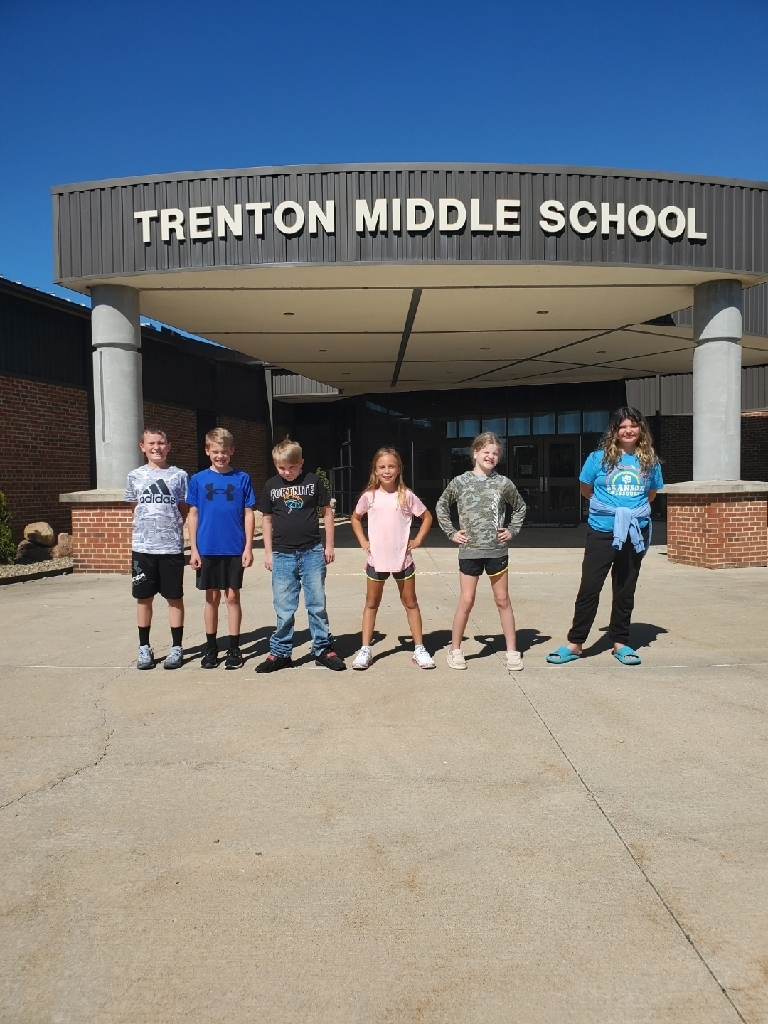 TMS Athletics for 9/12: 🏈 Football @ Princeton, 6:00 🏐 Volleyball @ Plattsburg, 5:00
Middle School Parents- ALL students being dropped off or picked up should be in the back parking lot of the MS Building and not the front. In order to keep students safe, we need the front lane open for bus pick up and drop off only. Thank you!! Mike Hostetter