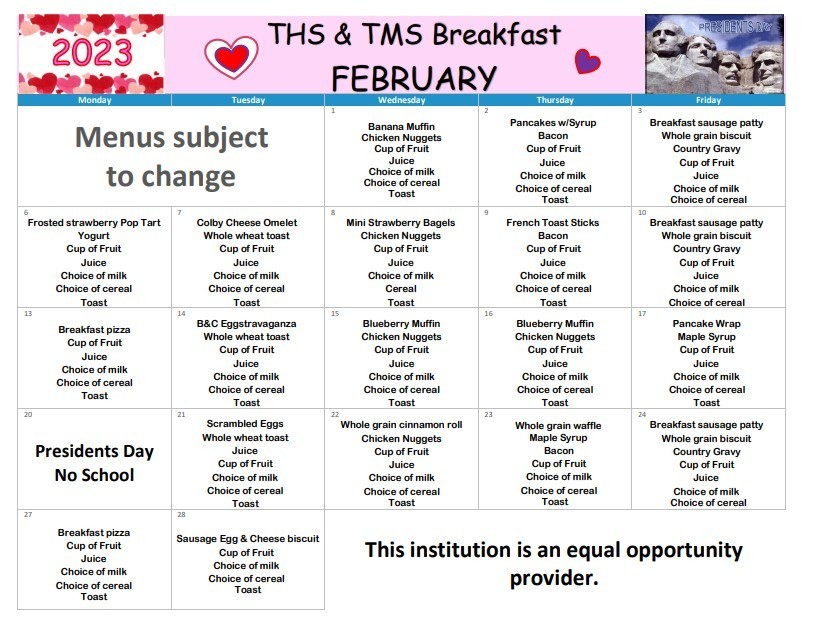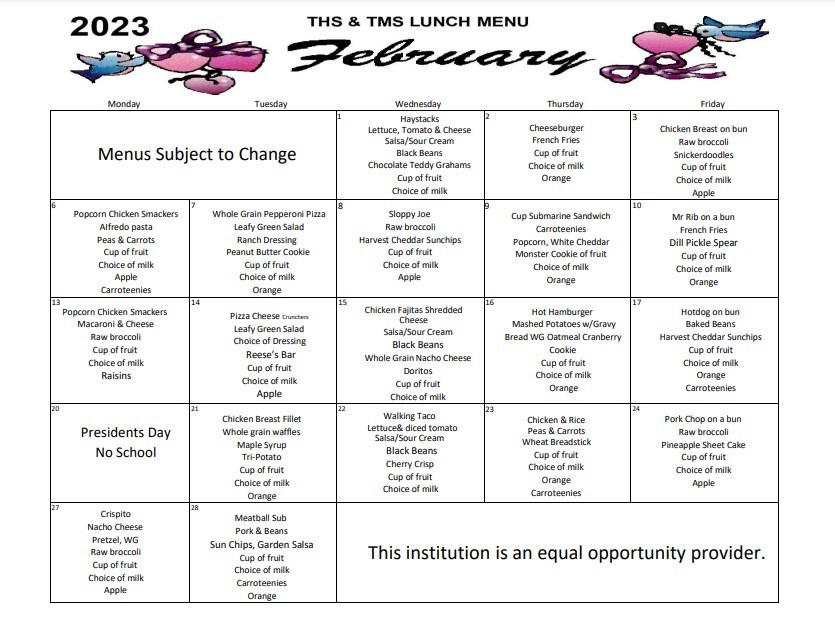 The THS boys wrestling team picked up 2 dual wins over Higginsville (30-16) and Stanberry (54-12) Thursday night. Avery Clark picked up two wins for the girls.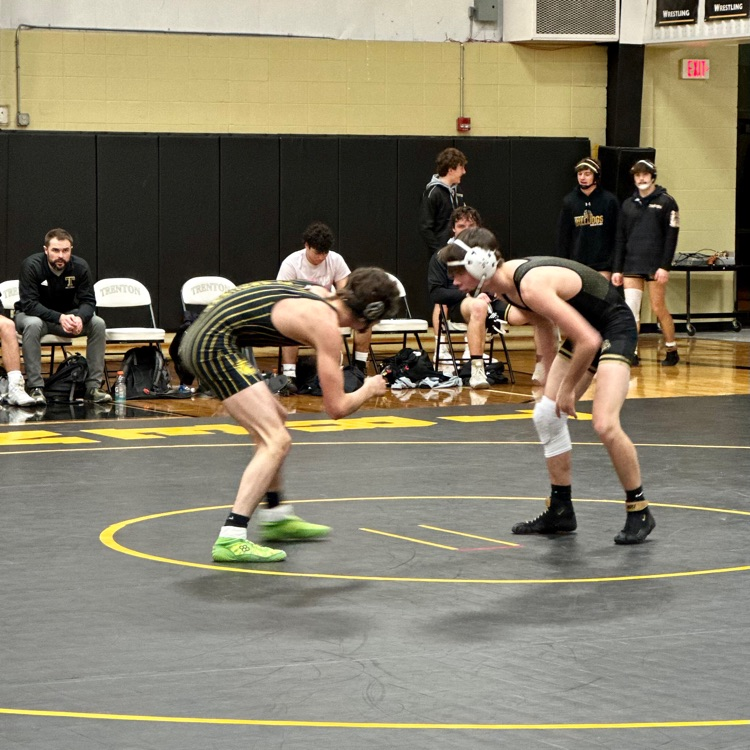 Come out Saturday afternoon at 5:00 for the GRC Honor Choir concert at the THS Performing Arts Center!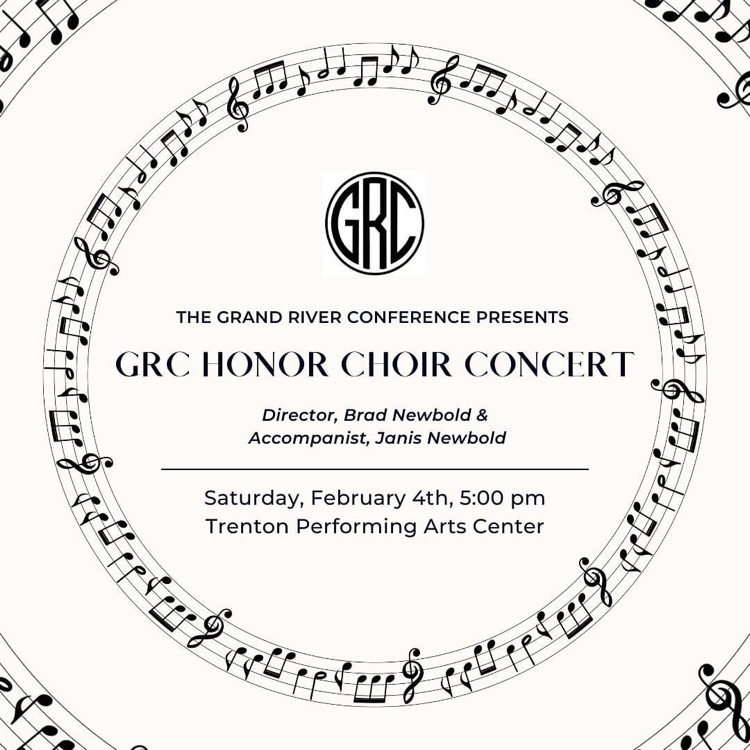 Back2Back GRC Champs!! The THS wrestlers bring home the team title and 4 1st team all conference wrestlers! 1st Team: Mason Rongey, Brayden Hughs, Gavin Chambers, Sam Gibson 2nd Team: Cooper Houser, Hunter McAtee, Brayden Wiggins, Logan Wilson 3rd Team: Gavin Cagle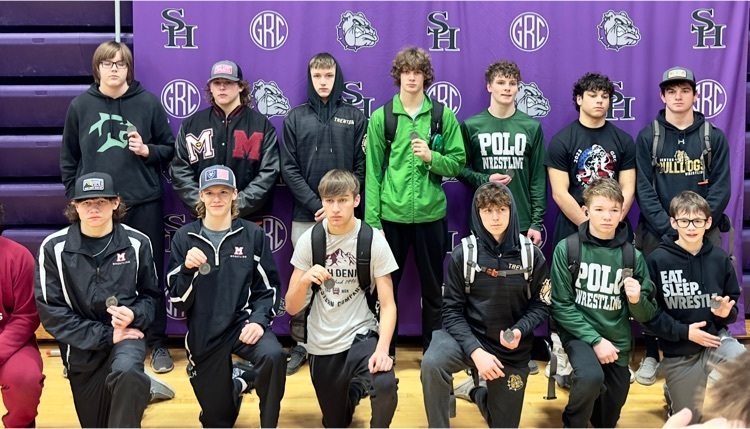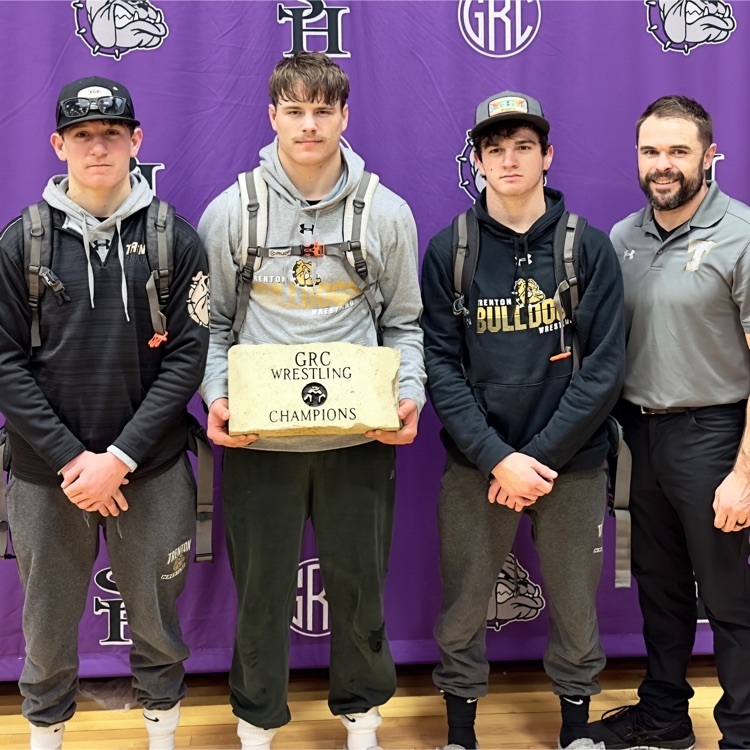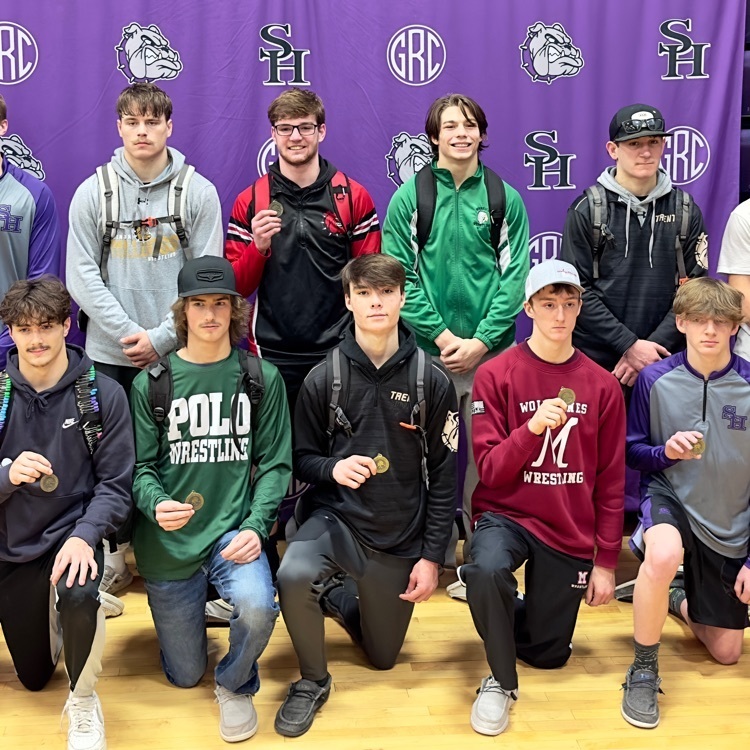 Congratulations to Avery Clark for earning first team all conference honors at the GRC Tournament today!

THS Athletics for 1/27 & 1/28: 1/27 🏀 Girls BB @ Hamilton Tournament Consolation Championship, 6:00. 🏀 JV Basketball @ Winston, 6:00. 1/28 🤼🤼‍♀️ V Wrestling @ GRC Tournament, Bethany, 9:30 am. Go Bulldogs!

The THS wrestlers get a dual win over Chillicothe tonight, 41-21. Congratulations to senior Hunter McAtee for becoming just the 4th wrestler in school history to reach 150 career wins!!!

THS Athletics for 1/24: 🏀 JV Basketball @ Chillicothe, 6:00. Also, the JV games at Stanberry on Monday have been canceled. There will be no makeup date.


Due to potential weather tomorrow afternoon, the start times for the JV games at Gallatin have been moved up one hour. The girls game will now begin at 9:00 with the boys to follow.

THS Athletics for 1/20 & 1/21 1/20 🤼‍♀️ Girls Wrestling @ Brookfield Tournament, 3:30 🏀 G/B JV and V Basketball @ Milan, 6:00. Varsity girls then boys in new gym, JV boys then girls in old gym 1/21 🤼 Boys Wrestling @ Brookfield, 9:00 🏀 JV G/B Basketball @ Gallatin, 10:00


Schedule change: due to MSHSAA match limitations, the THS wrestling teams will not be participating in the quad at Lawson tomorrow night.

THS Athletics for 1/17: 🤼 Varisty Wrestling vs Brookfield and Richmond, 5:30 🏀 JV/V Basketball @ Polo. The JV teams will each play 2 quarters with the girls game beginning at 5:00. The varsity games will follow the JV games.

The THS varsity basketball teams will play in the Hamilton Tournament next week, opening on Tuesday night. The JV basketball teams will be in the Gallatin JV shoot out later this week. Both schedules are attached.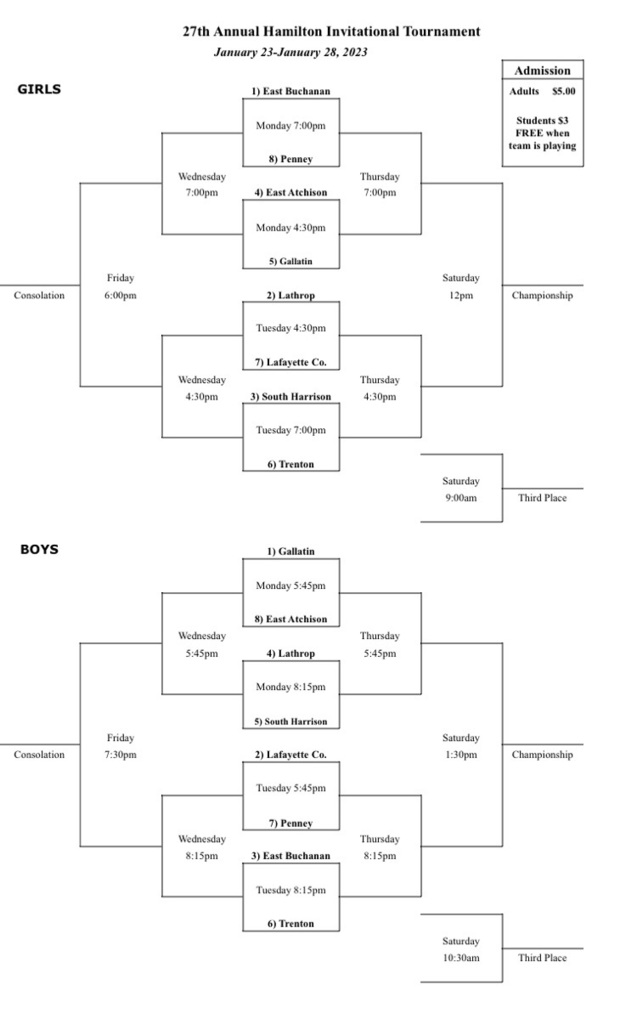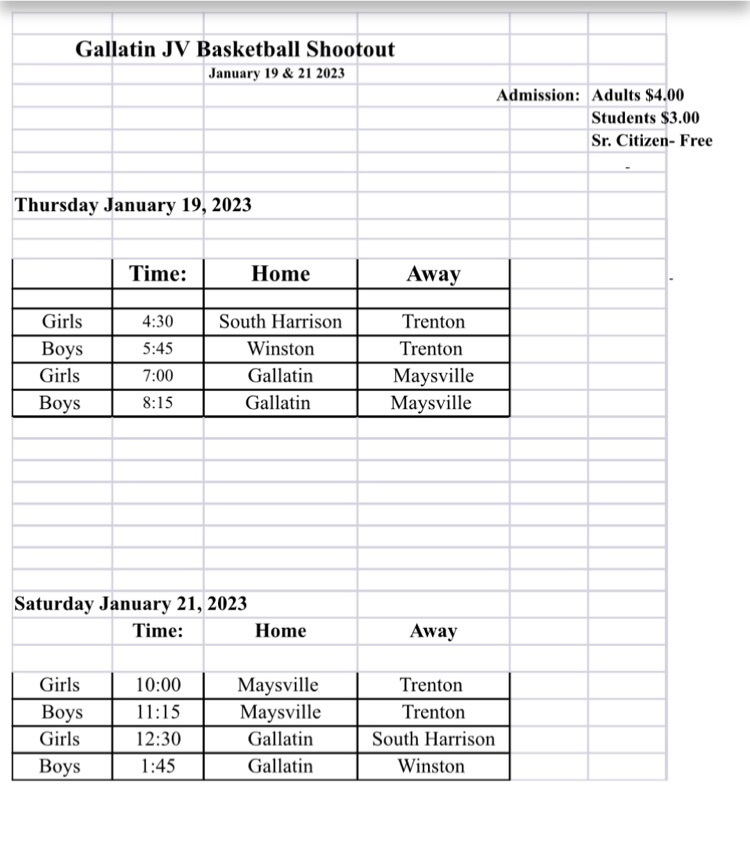 The THS wrestling teams had a great day at the Chillicothe tournament! For the girls, Avery Clark went undefeated to take 1st place. The boys finished 2nd as a team and Sam Gibson took 1st place. McAtee and Hughs finished 2nd, Chambers and Rongey 3rd, Wilson and Houser 4th, Cagle 5th and Wiggins 6th

Congratulations to THS senior Dylan Spencer! Dylan signed with the Columbia College Track and Field team this morning.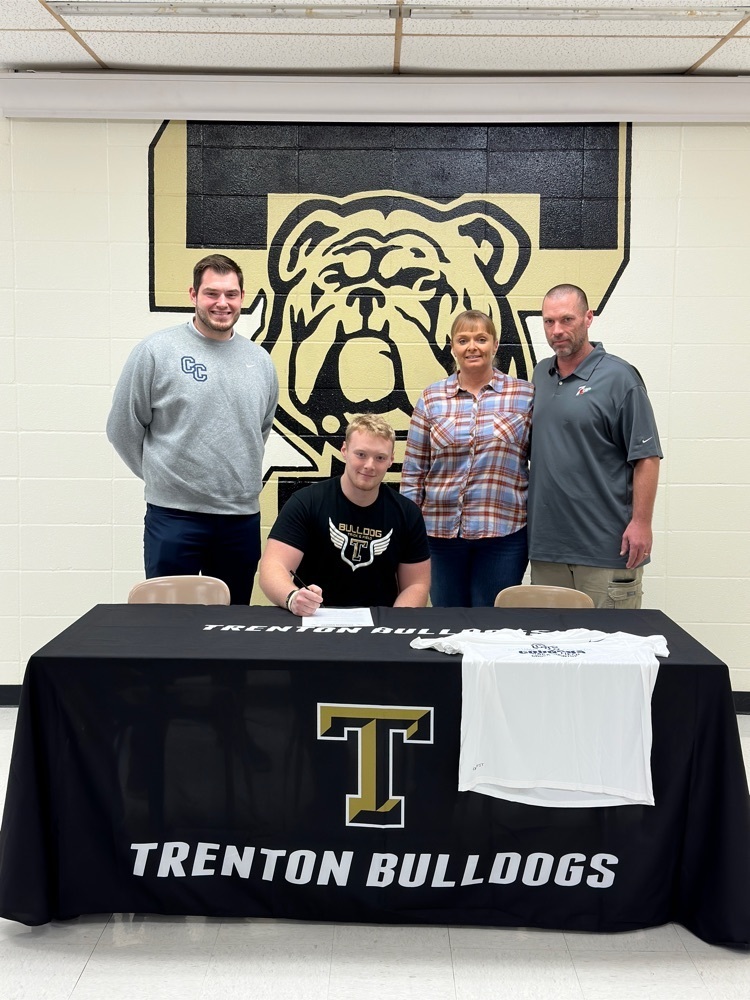 THS Athletics for 1/12: 🤼 G/B wrestling @ Marceline, 5:30. Some printed schedules had the triangular at Polo, we are at Marceline tonight.