The Bright Futures "Community Back-to-School Event" is Thursday, August 9th. Check out the list of events occurring to get students ready for school. The district would like to thank all of the volunteers who are helping put on this event. Reminder: School starts on August 21!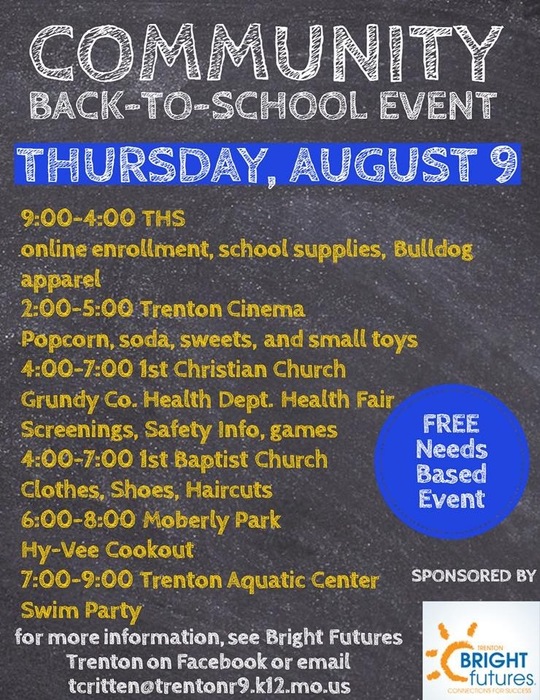 A big THANK YOU to the Technology Committee, Taya Ray, the R9 Admin team, and our great staff for helping launch our new website, app, online registration, and online payments!! We hope you enjoy our next step in providing useful and relevant technology for the students, staff, parents, and patrons of Trenton R-IX!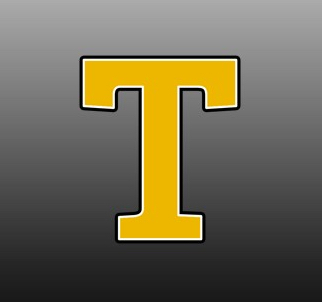 Welcome Back Trenton R-IX Administrators. The administrators are back at work getting ready for another great year!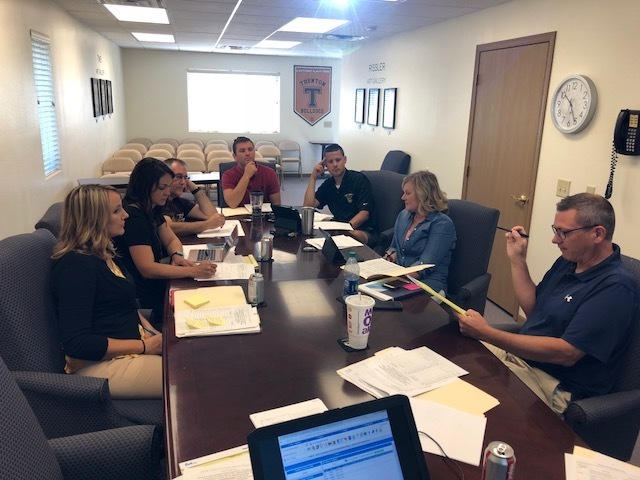 We have added online payment services to SISK12 Parent Portal. You can now pay for meal services using your PayPal account.
http://5il.co/479j




Inquiries or complaints concerning the Trenton R-IX School District's compliance with the regulations implementing Title II, Title VI,

It is the policy of the school district that no person, on the basis of race, color, national origin, sex, age, or handicap, shall be discriminated against in employment, educational programs and activities or admissions

The Trenton R-IX School District complies with all federal and state laws prohibiting discrimination, including Title IX of the Education Amendments of 1972 and Section 504 of the Rehabilitation Act of 1974 and the American Disabilities Act (ADA).