Here are a few highlights from today's district-wide convocation with John Antonetti! BIG shoutout to THS Student Council President Tucker Otto for an outstanding and heartfelt welcome for our faculty and staff! We had an amazing day of learning! #InspiringExcellence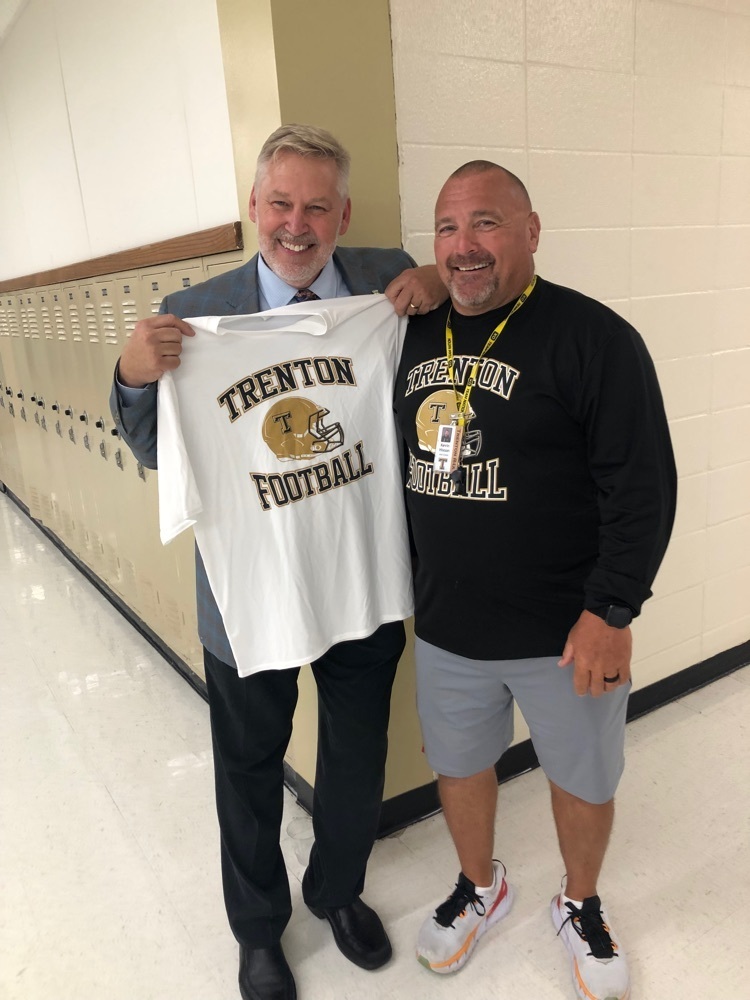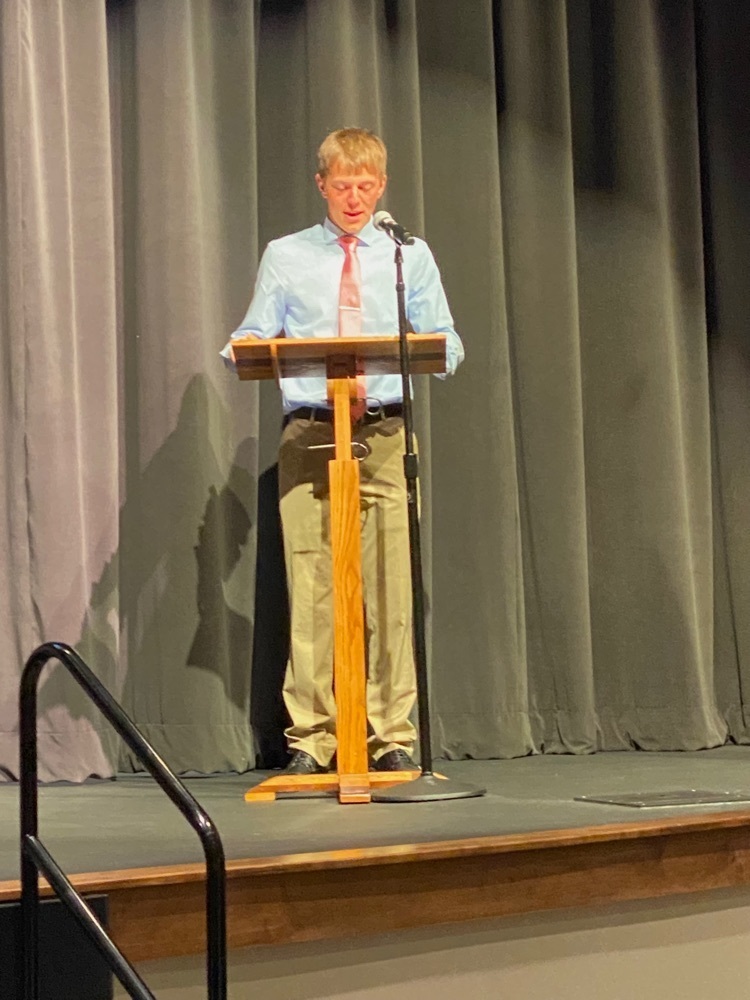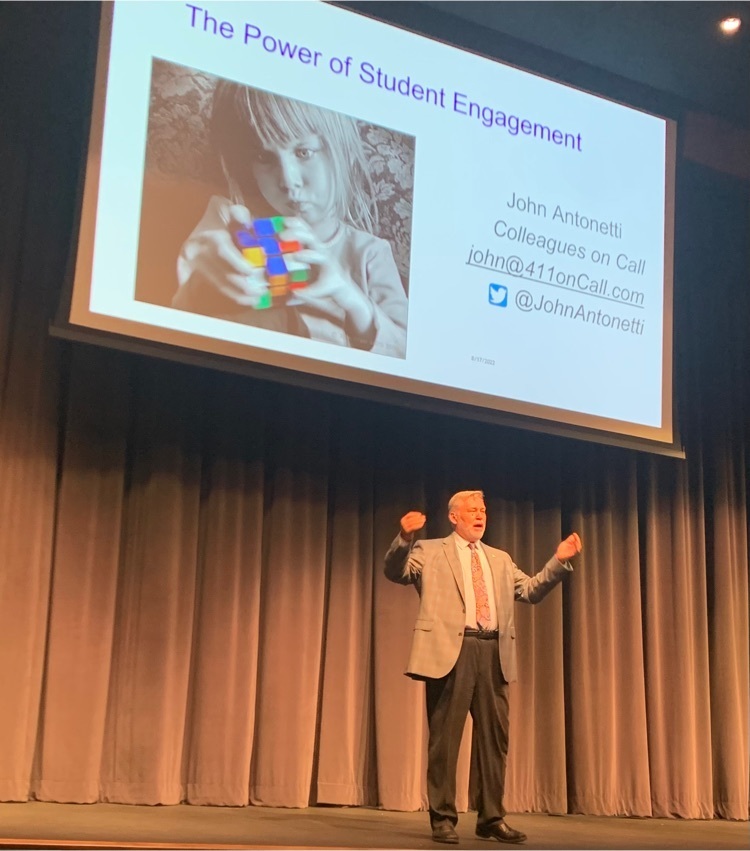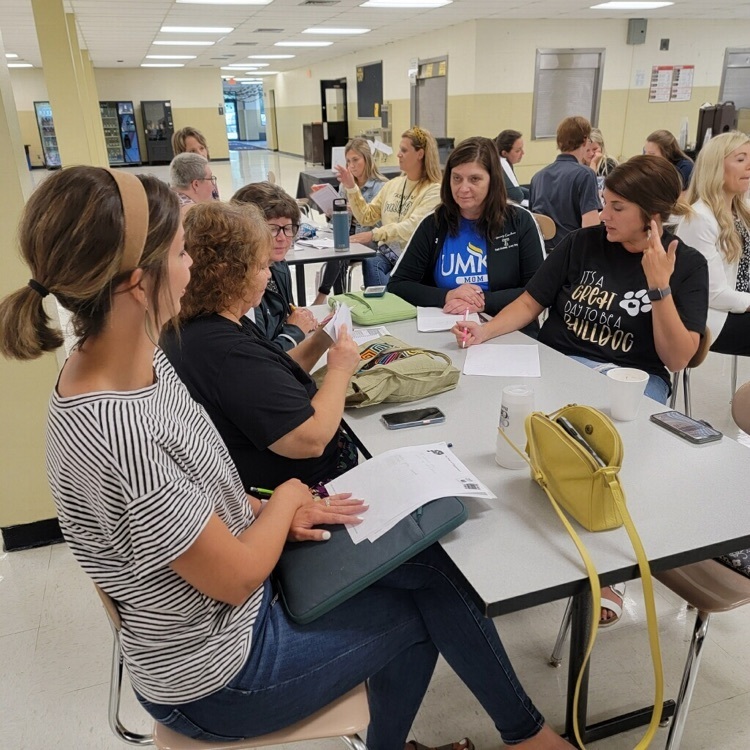 Great morning learning from the great John Antonetti with the entire staff of the Trenton R-IX School District! #InspiringExcellence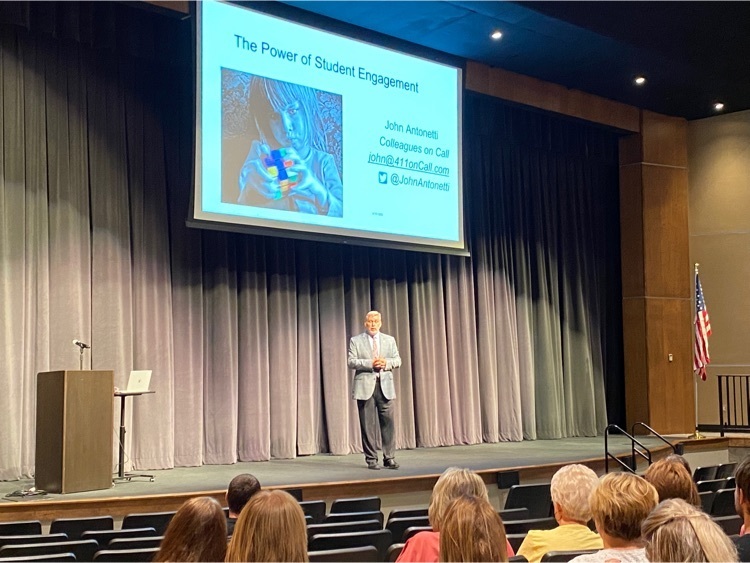 If your student will be riding a bus this year please contact Apple Bus at 660-339-7227 to get your child's bus number for the 2022-2023 school year.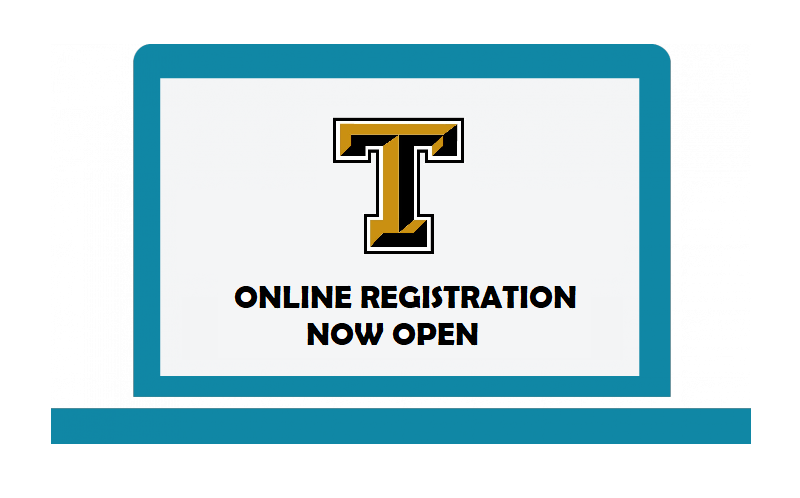 We are ready to welcome our new faculty and staff on Monday, August 15th at our New Staff Orientation! Here. We. Go! #InspiringExcellence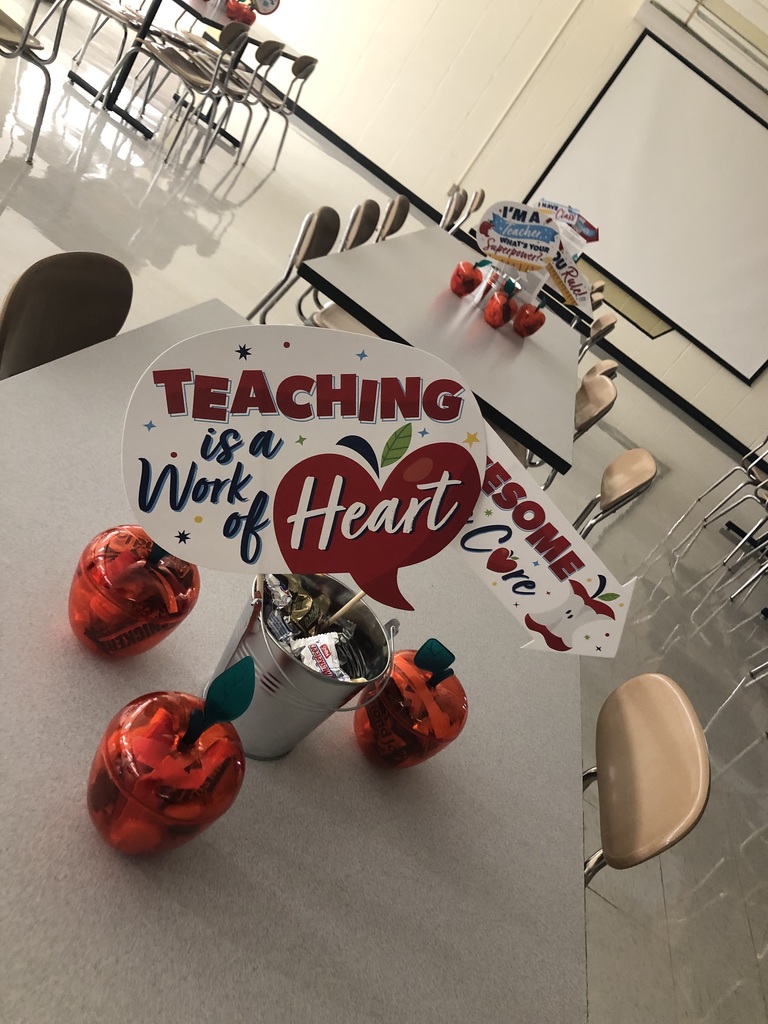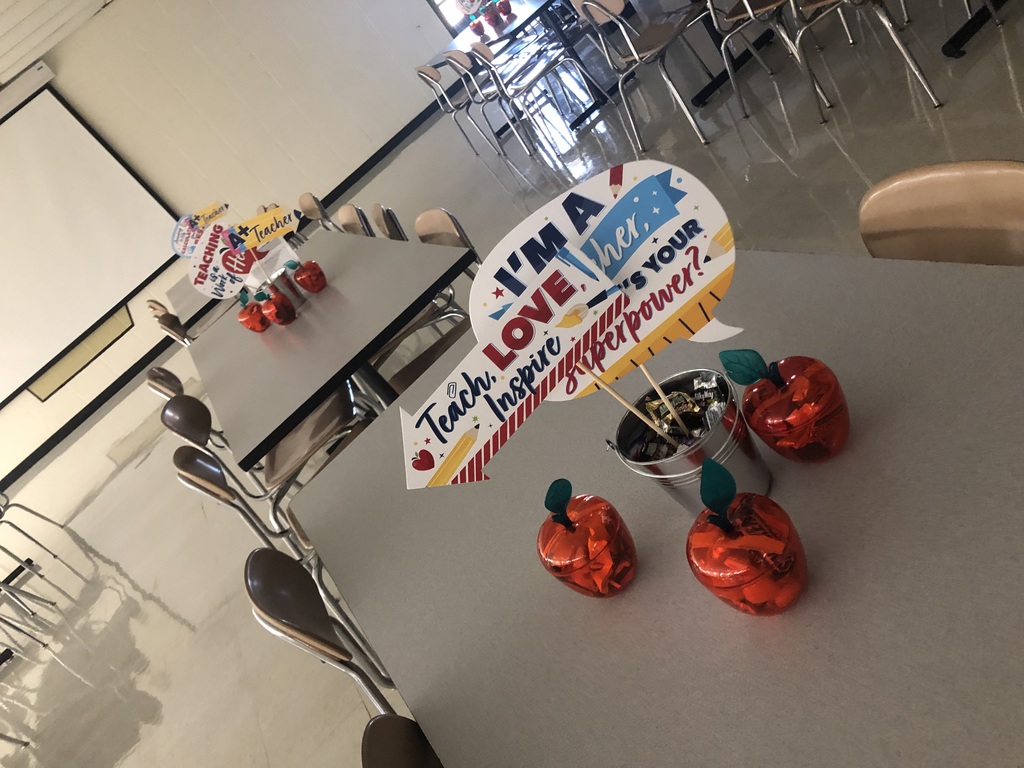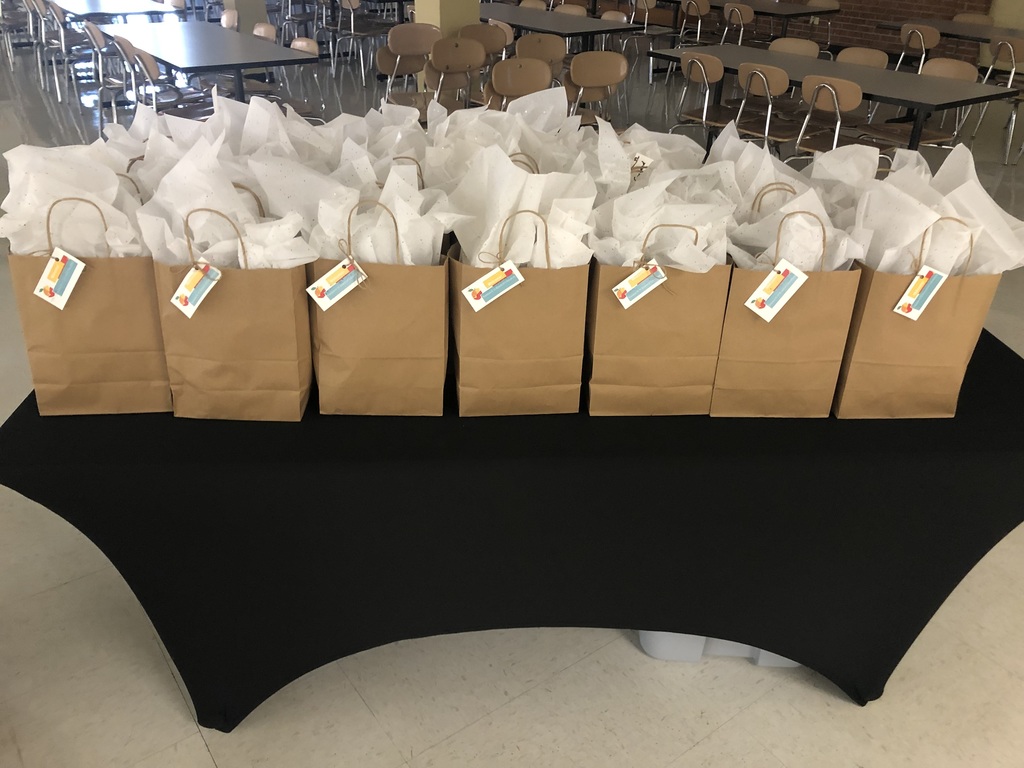 Please welcome back Mrs. Shelly Forster to Trenton R-9! #inspiringexcellence "I am excited to be back at Trenton R-9, and I'm looking forward to starting a new adventure working with students on their reading skills." --Mrs. Forster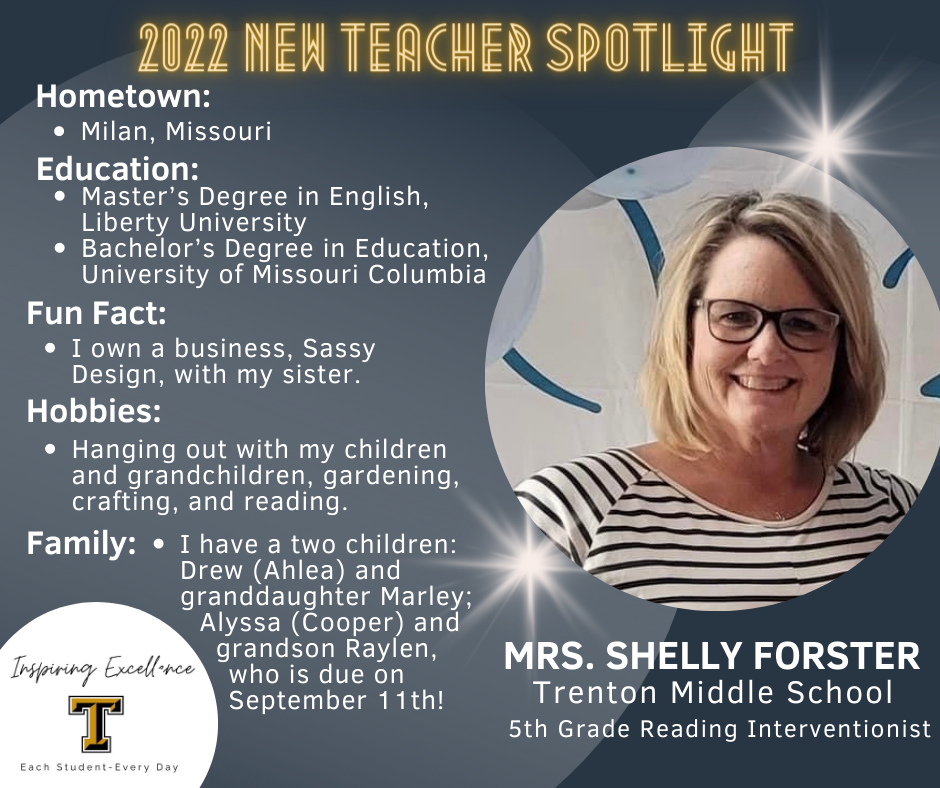 Trenton R-IX is excited to welcome back Mr. Kris Ockenfels! #inspiringexcellence

Please welcome back Mrs. Kim Foster to Trenton Middle School! #inspiringexcellence "I am so excited to be part of the special education department at our middle school. I have always noticed that they are a caring and close group of teachers." -- Mrs. Foster

Bright Futures Back to School event is happening now! Thank you to all the wonderful volunteers who made this day happen!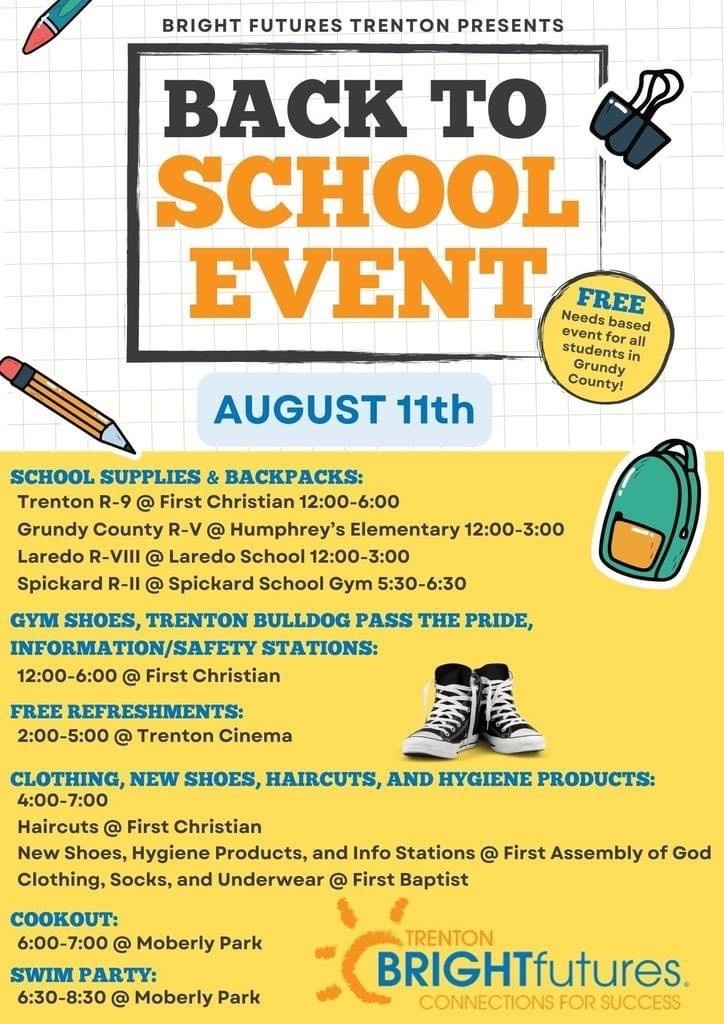 We're hiring! Join our team! #inspiringexcellence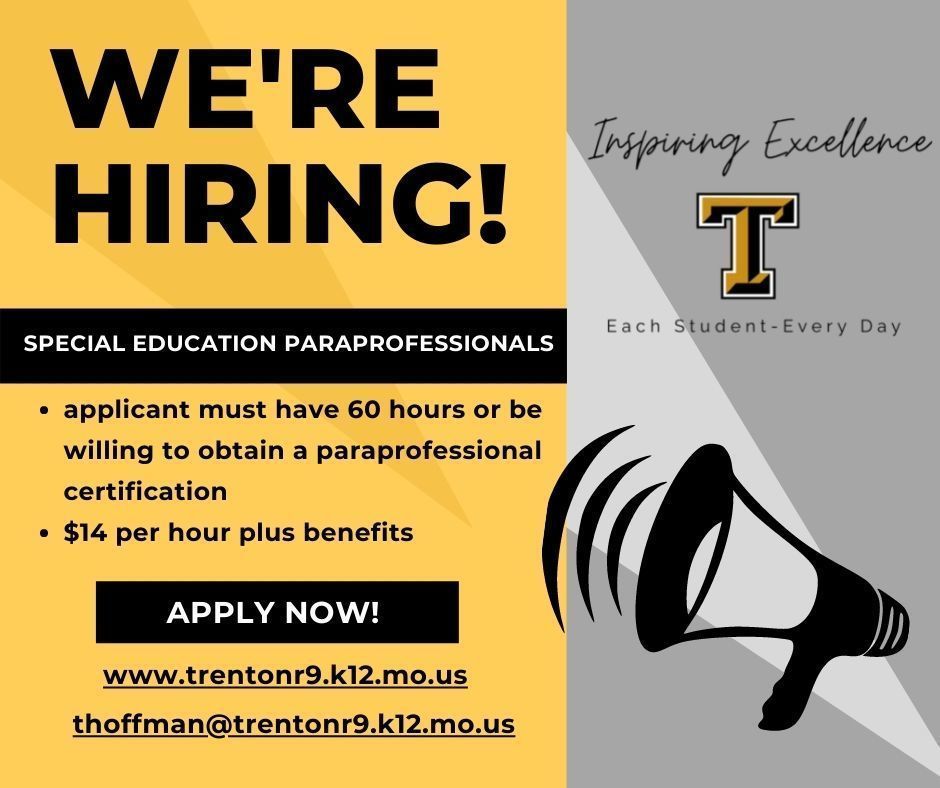 Open House Dates: THS: Thursday August 18th 4:30 - 6:30pm TMS: 5th Grade Tuesday August 16th 4:30 - 6:30pm 6th, 7th, & 8th Grade Thursday August 18th 4:30-6:30pm Rissler/Preschool: Thrusday August 18th 5:00 - 6:00pm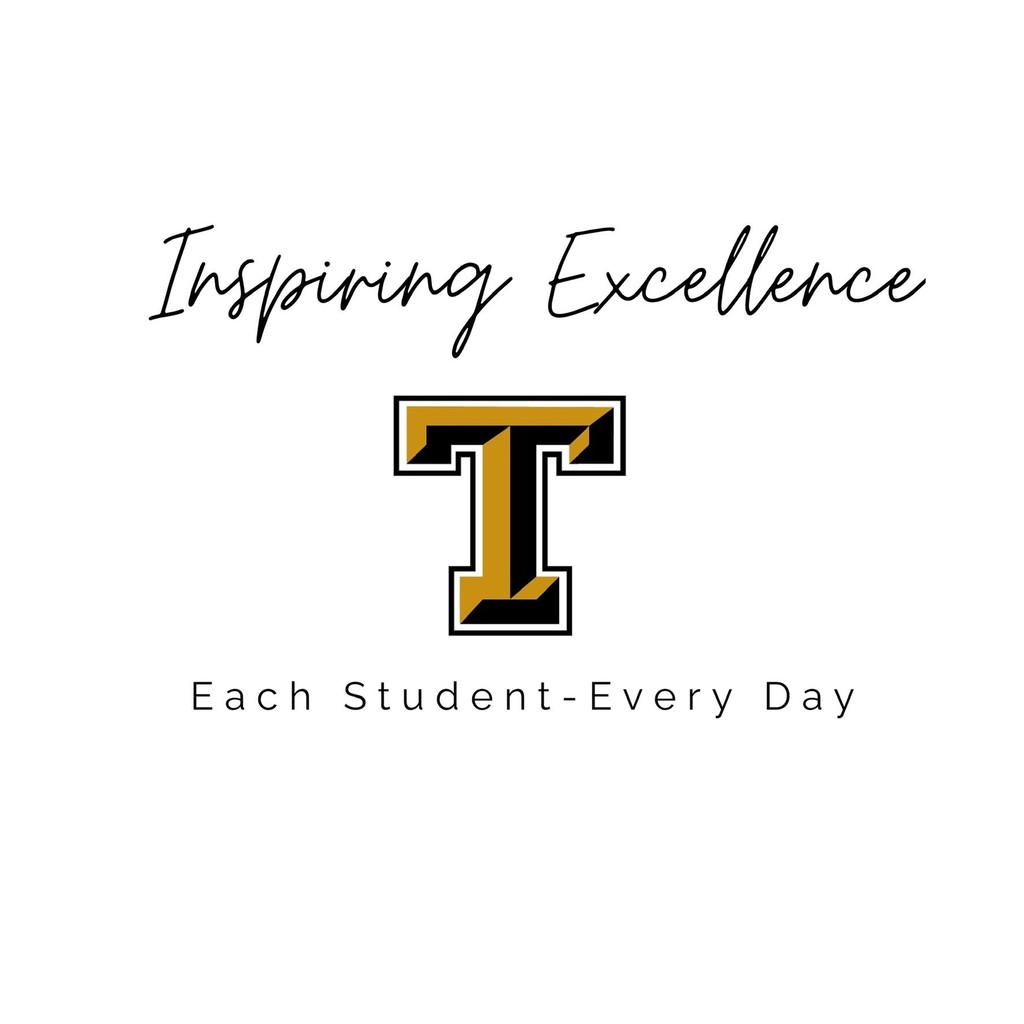 Thank you to all the first responders who came out for a safety walkthrough of all the facilities! We appreciate all you do to keep us safe! #inspiringexcellence #GoBulldogs🐾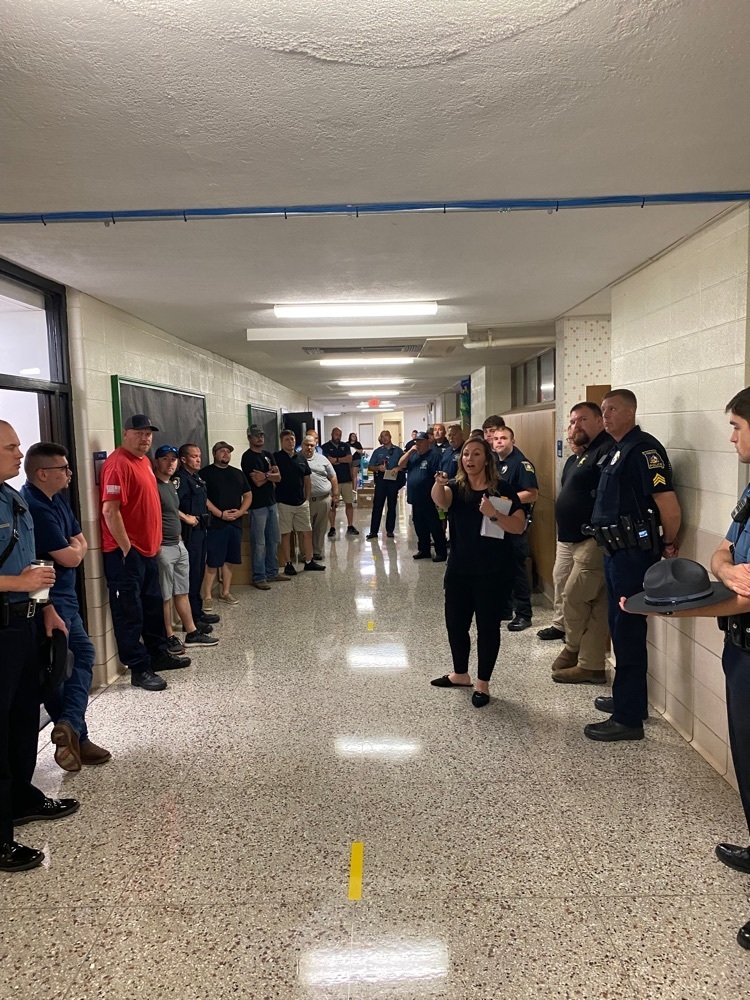 Please welcome Mrs. Diana Stickler to the District Office team! #inspiringexcellence "I am looking forward to new challenges!" -- Mrs. Stickler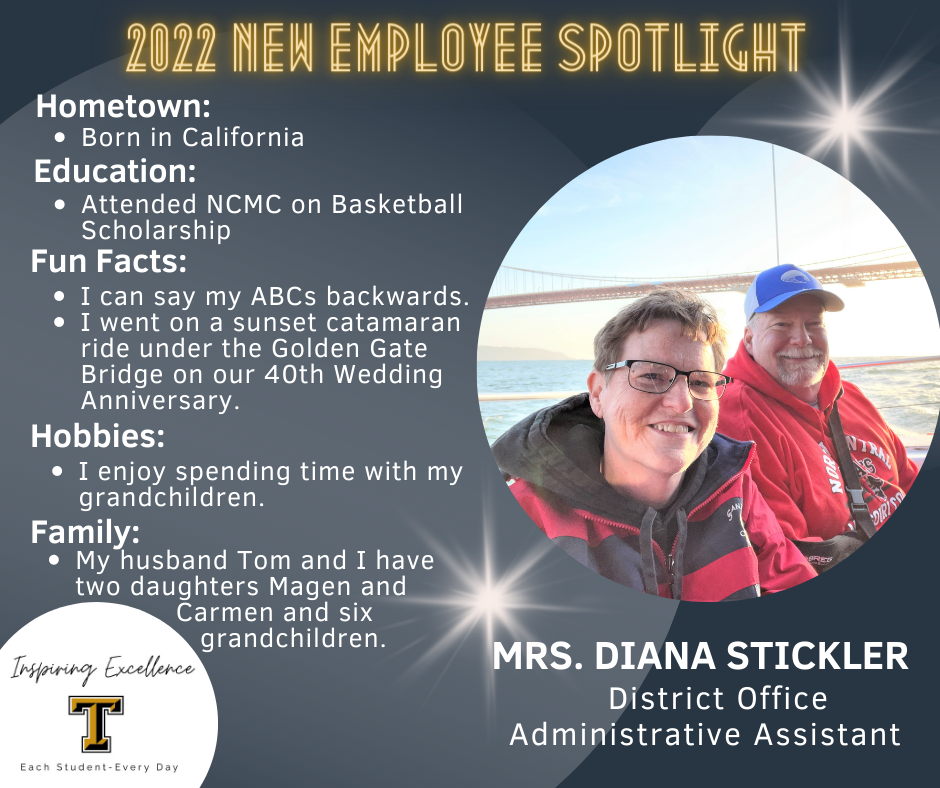 We are excited to welcome Mrs. Tasha Wyant to Trenton High School! #inspiringexcellence "I am excited to be teaching in my hometown!" -- Mrs. Wyant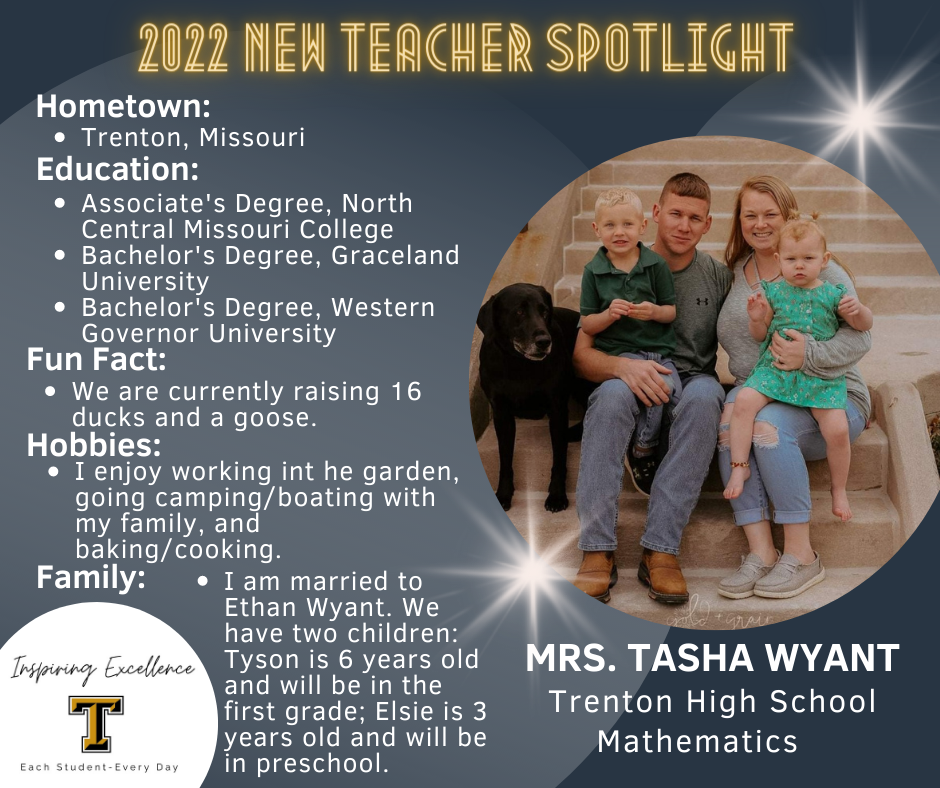 The Trenton R-IX School District is excited to welcome Miss Madison Stahl! #inspiringexcellence "I'm looking forward to starting my first year as a teacher!" -- Miss Stahl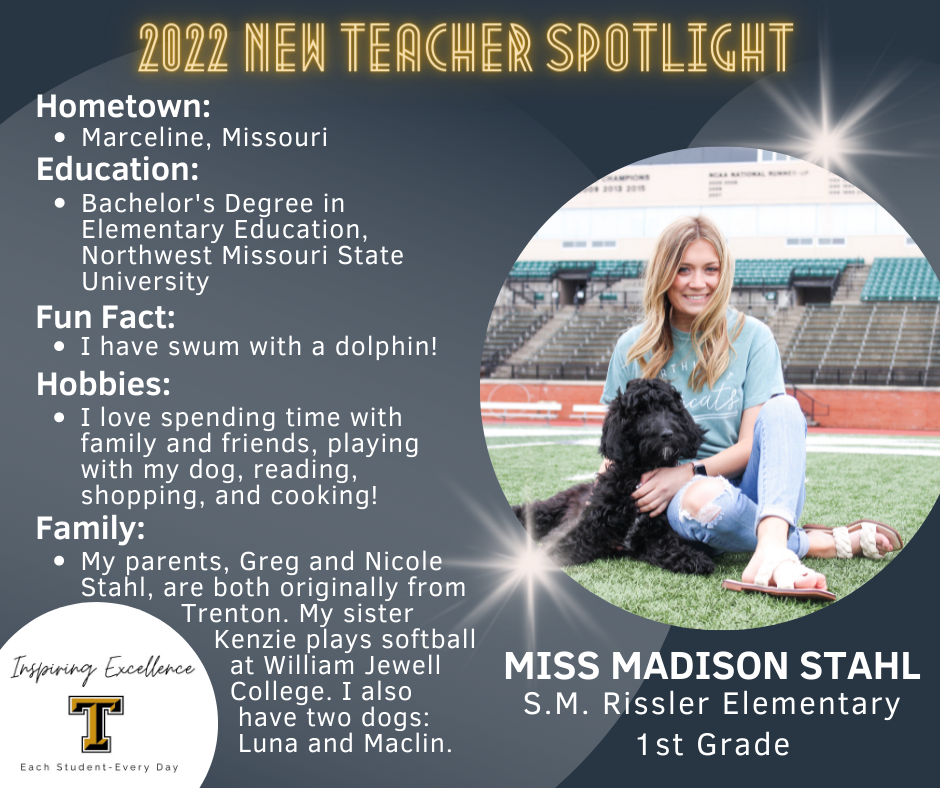 Bright Futures Back to School Event August 11th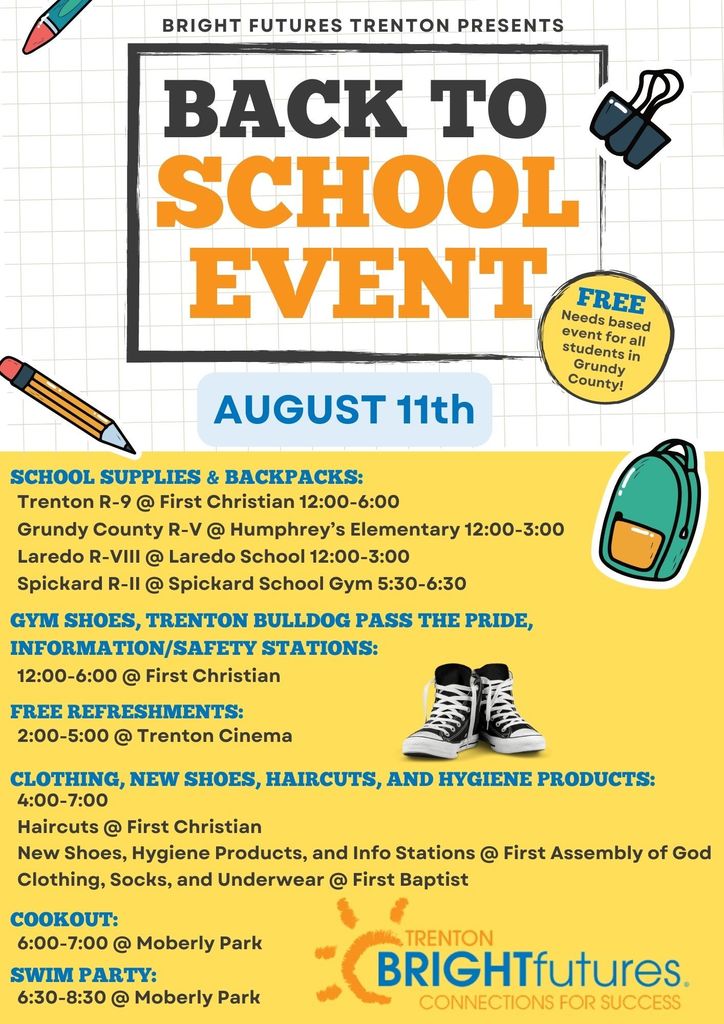 Please welcome Ms. Roxanne Shultz to the S.M. Rissler Elementary School team! #inspiringexcellence "I am excited to get to know the staff and students!" --Ms. Shultz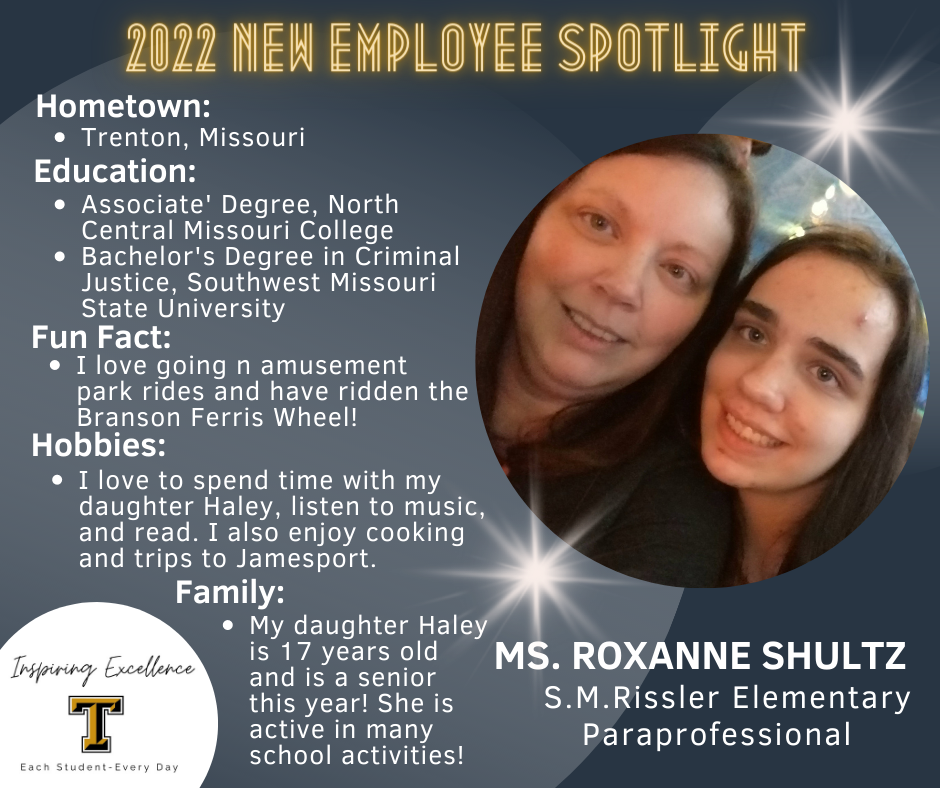 Trenton R-IX is excited to welcome Miss Jessica Romine to the district! #inspiringexcellence "I am so excited to be able to spend my days with Kindergarteners and have the opportunity to help them learn and grow!" --Miss Romine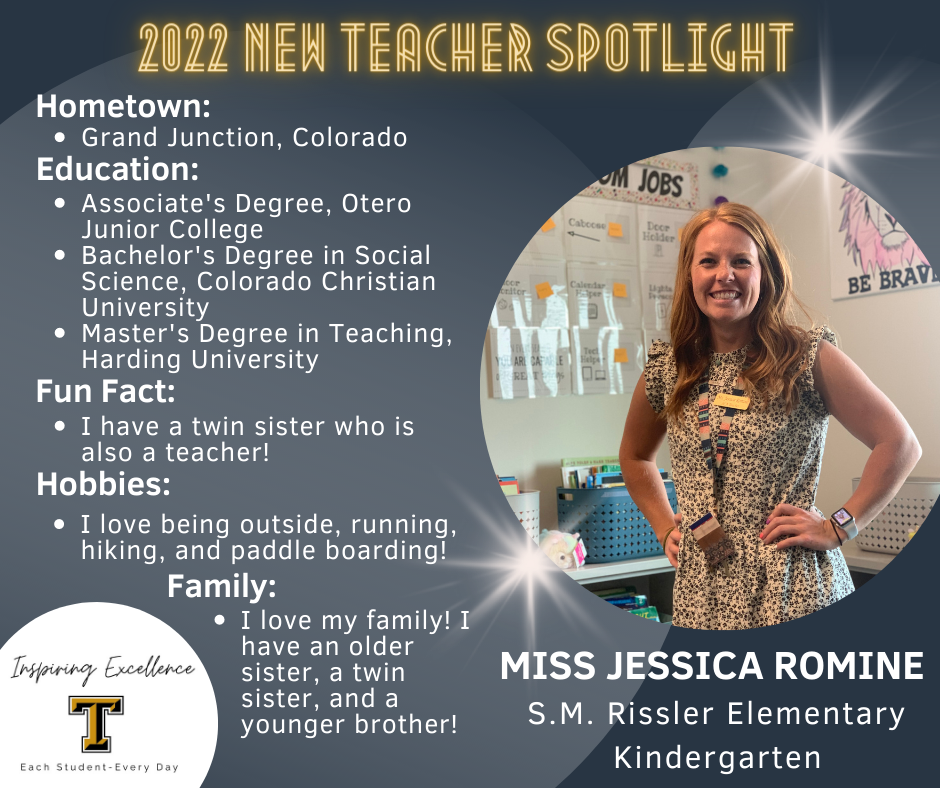 Please welcome Mr. Andrew Pauley to the S.M. Rissler Elementary School team! #inspiringexcellence "I am looking forward to using read alouds and fun activities to engage the minds of students." --Mr. Pauley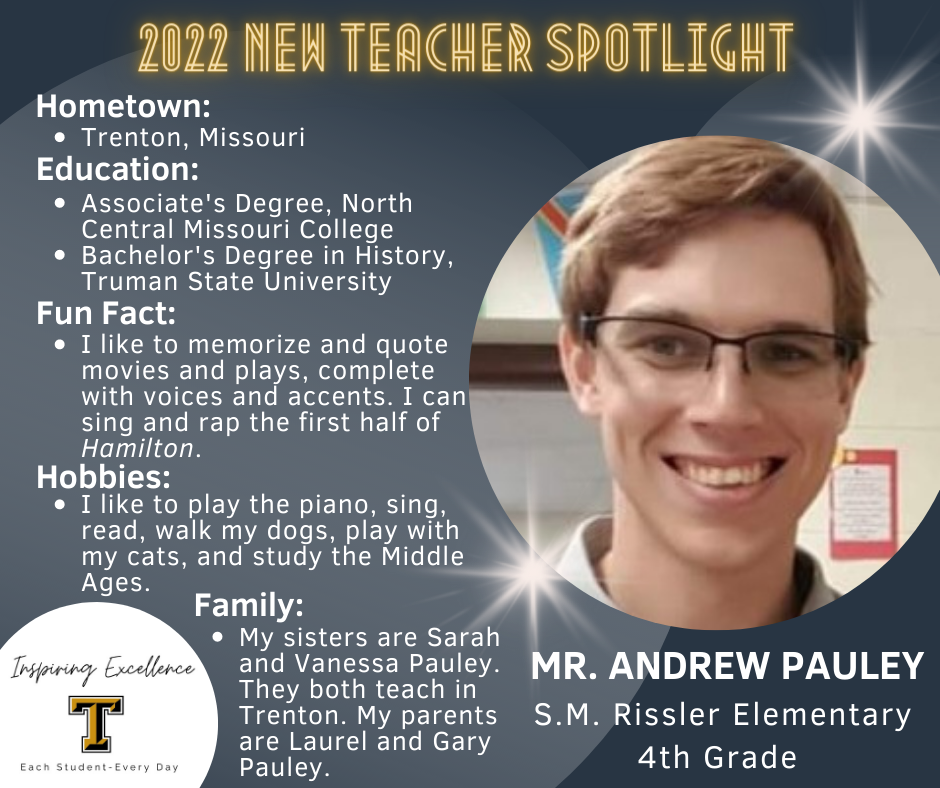 We are excited to welcome Mrs. Kim Brammer back to Trenton R-IX! #inspiringexcellence "I am looking forward to meeting my students and getting to know their families. I'm excited to have a great school year with my student and their families!" --Mrs. Brammer