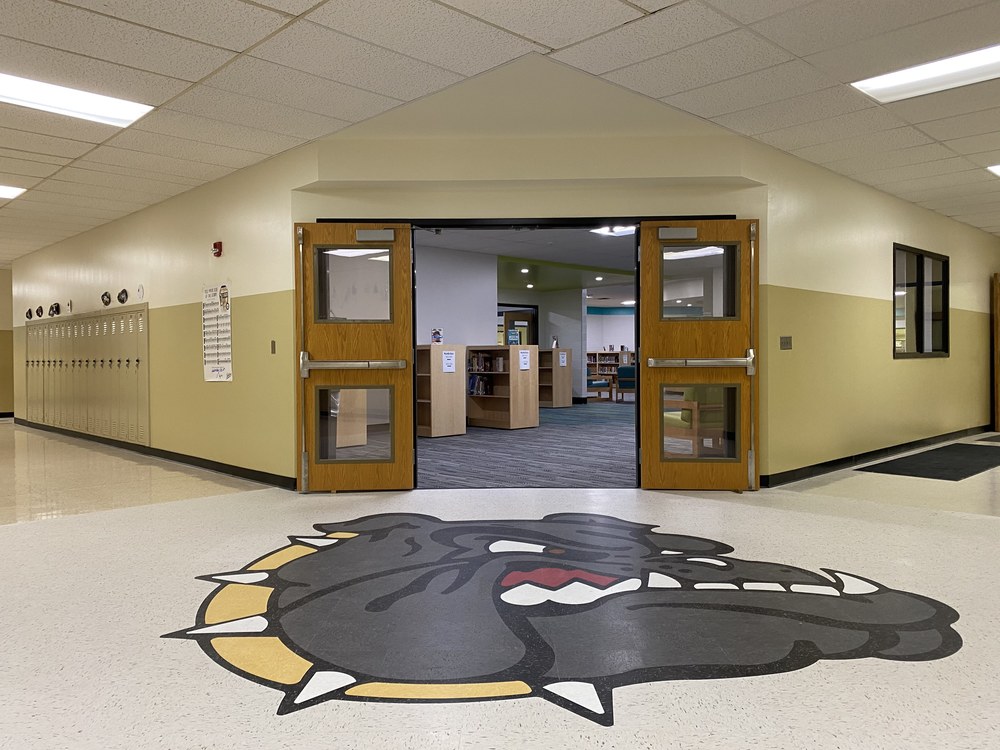 🚧Construction Updates - "Welcome, Bulldogs!"
Trenton R-IX
Wednesday, October 28, 2020
The newly remodeled HS/MS Library Media Center recently had one of the final touches installed. The Bulldog logo that welcomes students to the LMC from the high school side is over 6 feet in diameter, and comprised of laser-cut tile. Go Bulldogs!!