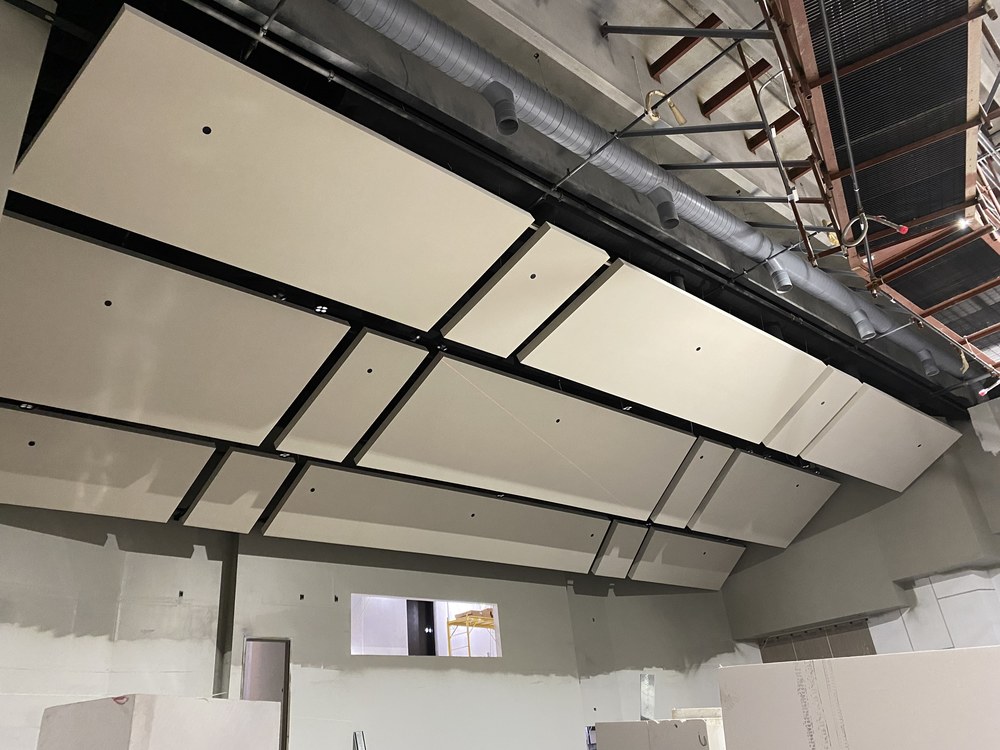 🚧Construction Updates - "Clouds in the Sky"
Trenton R-IX
Tuesday, October 13, 2020
A few of the "Clouds" in the PAC have been installed. These clouds hang from the exposed ceiling of the building and improve sound, lighting, and aesthetics in the theater. In the above picture, the clouds hang high over the rear of the PAC, with the sound booth underneath.