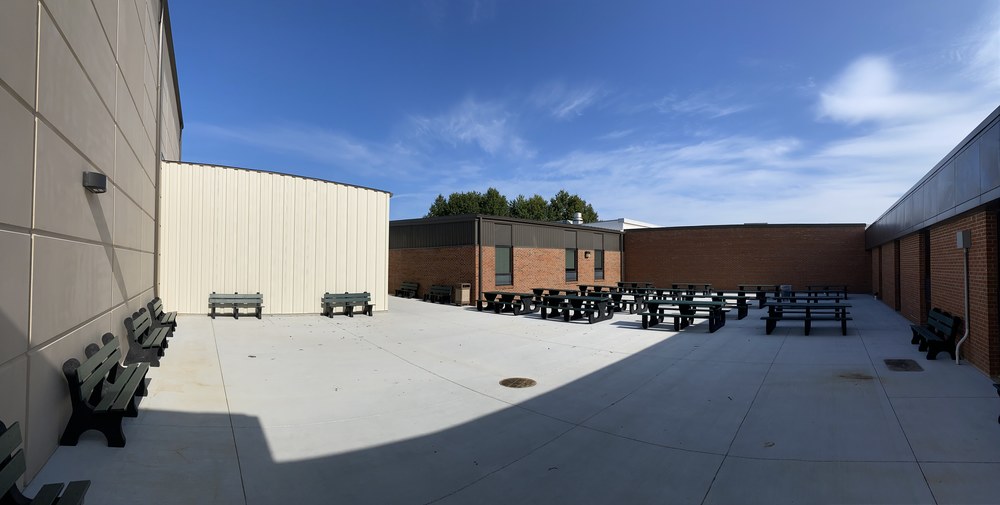 🚧Construction Updates - "Courtyard Complete!"
Trenton R-IX
Friday, October 02, 2020
One bonus of the current construction project is the courtyard that was created by putting the PAC in it's current location. The courtyard is now complete, and the benches and tables are installed. The space can be used for lunch on nice days, outdoor classrooms, meetings, and club activities. It also serves as a optional corridor to get from the high school to the Choir, Band, Ag, and Art rooms.