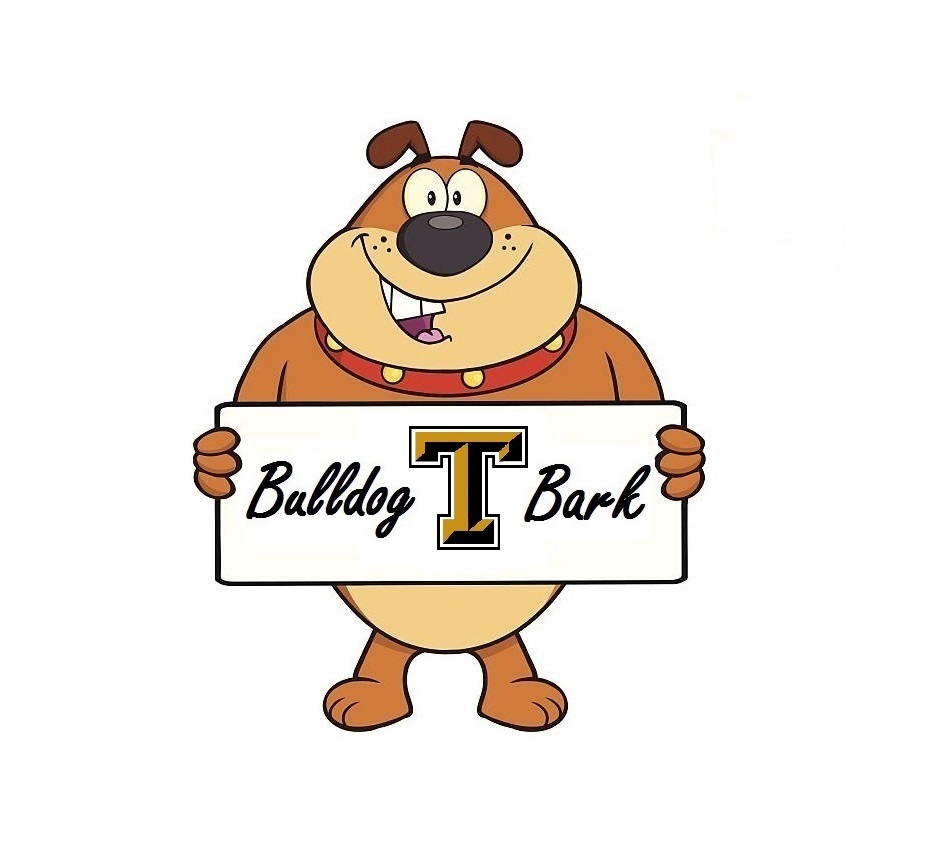 Bulldog Bark (10-14-2019)
Trenton R-IX
Monday, October 14, 2019
Bulldog Bark 10/14/19 Kris Ockenfels – Director of Supportive Services
Construction Update – Performing Arts Center (PAC)
Work is well under way at Trenton High School for the addition of the new Performing Arts Center. The location of the new structure is between the current High School Commons and Music Building. During the last two weeks of September, the site preparation was done – including a temporary construction office built right inside the commons. The existing utility lines were located so digging could take place, and some water drains were moved away from the current music building.
Last week, dirt was starting to be moved, and a lot of it. Approximately four feet of soil has to be removed to provide the right elevations for the seating areas and stage, and to create room for the foundation and footings for the structure itself. The PAC will be constructed with precast concrete walls and roof, and they are extremely heavy. The result will be a sturdy, safe, concrete structure that can be used as a storm shelter for the high school and middle school campus.
In the coming weeks, more dirt will be moved out – some taken to nearby places on campus to improve the landscape – and new and existing utility lines will be placed in their new locations under the floor of the PAC. When the ground level for the PAC is finally complete, the new concrete work in and around the structure will begin. This includes a new courtyard that will be between the PAC and the Middle School 8th grade hallway, and prep work for the new corridors that will link the High School, Middle School, PAC, Music Building, and Ag/Art Building.
Stay tuned for more updates of the new construction happening around the R-IX District, including the new concession stand, renovated high school and middle school media center, and all new Rissler Elementary office and administration center. Keep up to date with photos of the new construction on the 'News' section of the Trenton R-IX District webpage at www.trentonr9.k12.mo.us