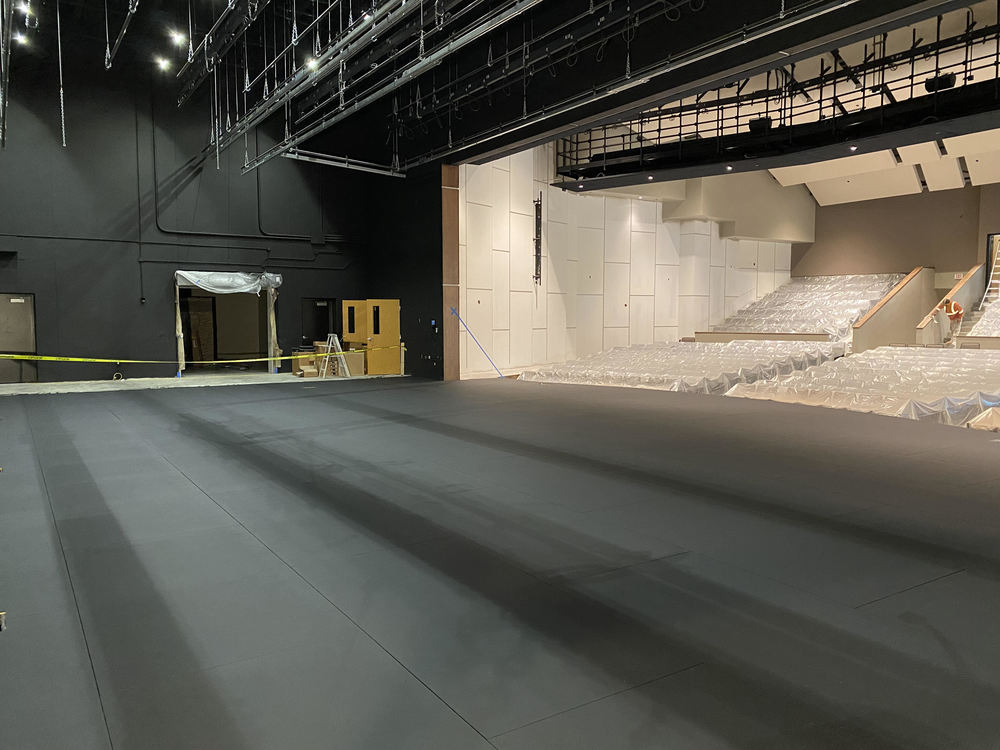 🚧Construction Updates - "The Stage Is Set!"
Trenton R-IX
Tuesday, January 19, 2021
The stage floor in the PAC was put into place over the last week. The floor is three layers of wood, built with rails that include rubber bumpers to give the floor cushion. The wood sections can be replaced over time for repair and/or maintenance.