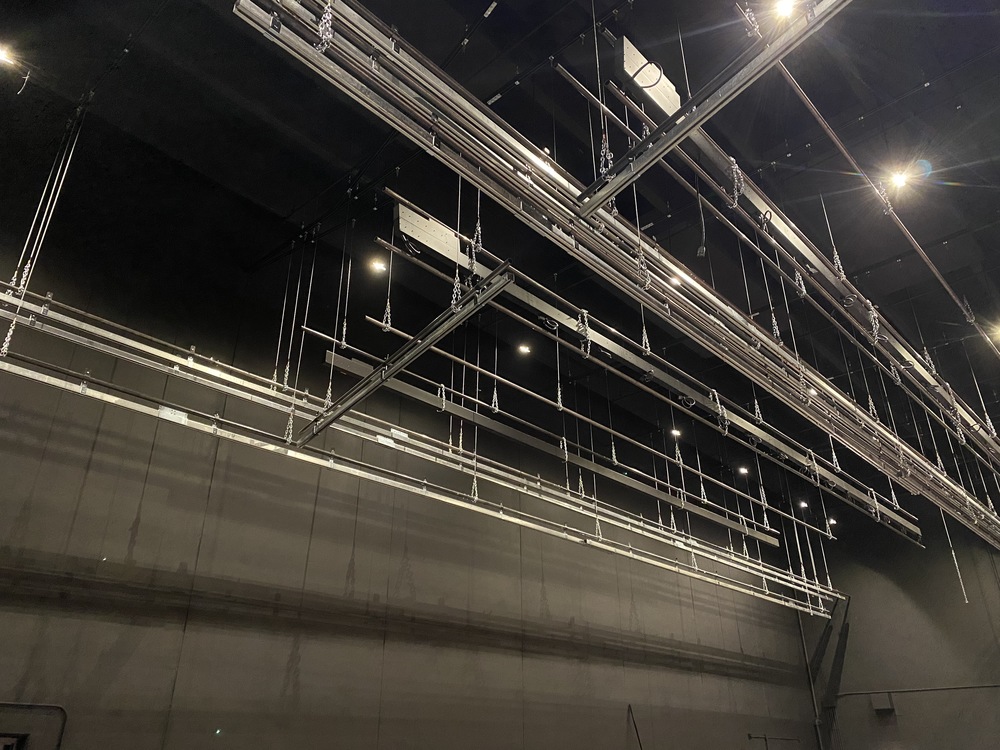 🚧Construction Updates - "Hey, this is Rigged!!"
Trenton R-IX
Tuesday, December 15, 2020
The theater rigging system is currently being installed in the new PAC! Stage rigging is used to hang curtains, scenes, backdrops, lights, and other options behind the main stage. These vital pieces can be altered, moved in and out, and suspended - depending on the performance.