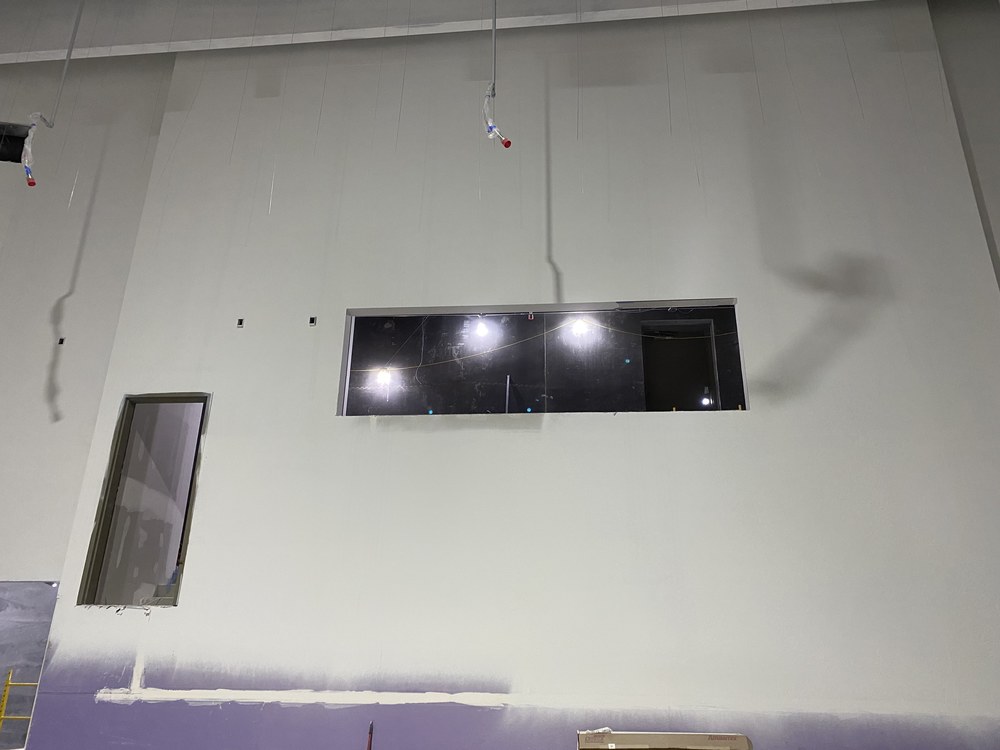 🚧Construction Updates - "Sound Check - 1...2...3..."
Trenton R-IX
Friday, September 11, 2020
The Sound Booth in the new PAC has a face now! The opening is just above the point where the last row of seating will be in the mezzanine section. From here, the sound, lighting, and effects will be monitored during a performance. You can also see the door to enter the sound booth in the picture.