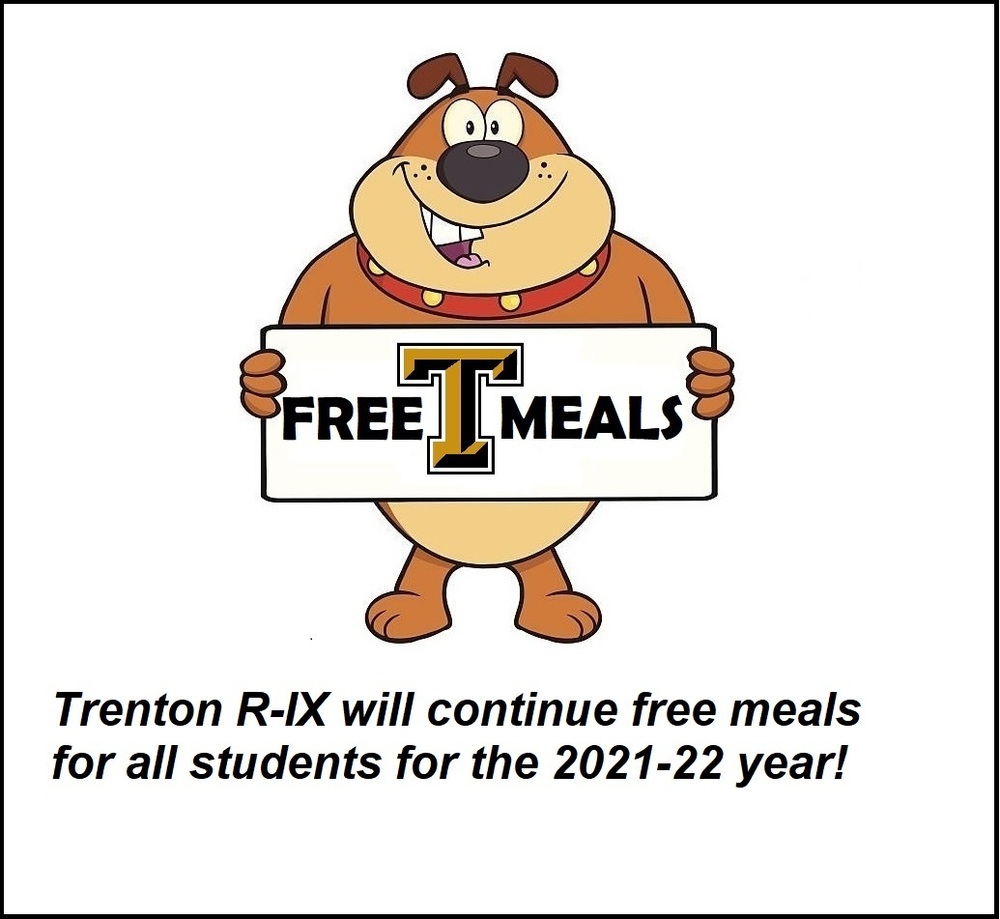 FREE MEALS for the 2021-22 School Year!!
Trenton R-IX
Wednesday, September 09, 2020
Trenton R-IX will continue to offer FREE MEALS to all students through the USDA-SSO extension. Families can complete the Free & Reduced Application to have on file for other benefits that require a F/R application. This program will be in effect for the entire 2021-22 school year.