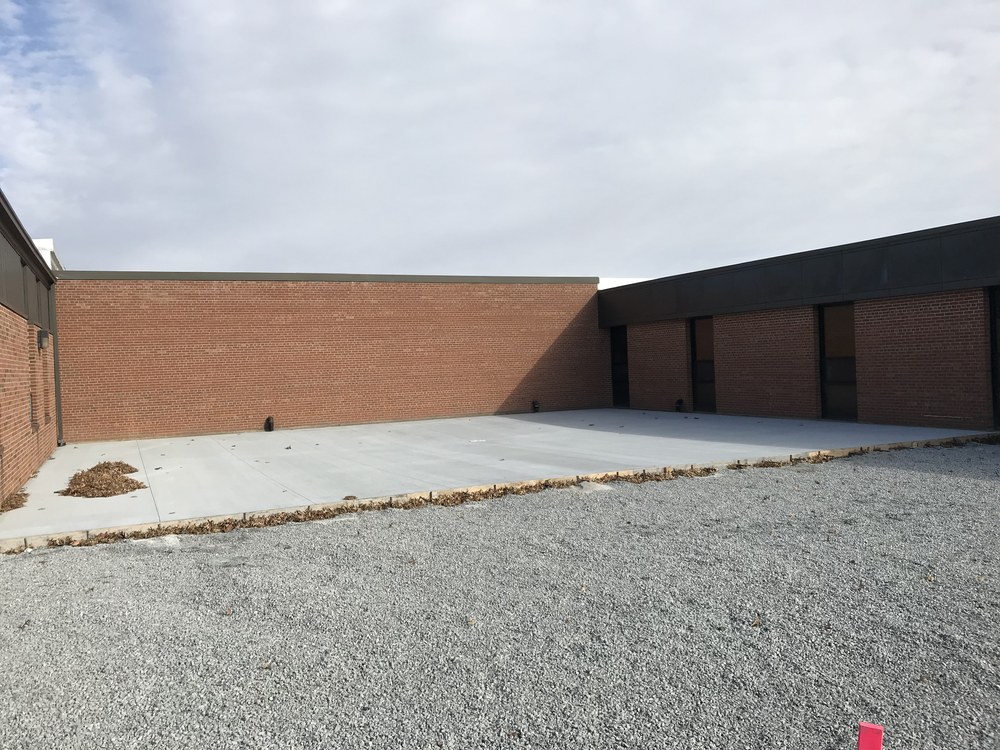 🚧Construction Updates - "Courtyard by...Trenton"
Trenton RiIX
Monday, January 06, 2020
With the addition of the new PAC, the high school campus will be getting various bonus projects during construction. One of these is a new courtyard area just outside the PAC that will fit nicely right outside the high school commons. This space can be used for outdoor lunch, outdoor classroom activities, and a waiting area for performances.
This picture shows 1/2 of the courtyard already finished. The other half will be completed once the PAC walls are up. The courtyard will be completely enclosed, only accesable from inside the HS-MS complex.