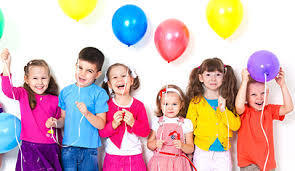 Rissler Activity Days
Tiffany Otto
Tuesday, October 22, 2019
This year, S.M. Rissler Elementary students will participate in engaging, educational experiences during specified holidays throughout the school year. Three classroom activity days will be held during the school year: Fall Holiday, Winter Holiday and Valentine's Day. The Fall and Winter Holiday will be classroom activities organized by classroom teachers. If the classroom teacher requires assistance from parents for the Fall and Winter activities, they will communicate this with parents before the activity. Valentine's Day party will be a traditional classroom party and parents will help arrange treats and activities for this party.
The activities planned for Fall and Winter Holiday for each grade level are listed below
Kindergarten
Fall - Fall Activity Stations
Winter - Movie Theater
1st Grade
Fall - Fall Activity Stations
Winter - Movie Theater
2nd Grade
Fall - Pumpkin decorating
Winter - Gingerbread Houses
3rd Grade
Fall - Pumpkin decorating
Winter - undecided
4th Grade
Fall - Door decorations for the nursing home
Winter - Movie Theater
There are many opportunities for parents and guardians to get involved in their child's education at S.M. Rissler Elementary. The PTO is very active in our school building and always looking for school volunteers. Our Title 1 department coordinates parent involvement activities throughout the school year for parents and students to engage in educational activities together. We also welcome all parents and guardians to come eat lunch with their child or volunteer to be a lunch buddy or reading buddy for another student. Parents are always welcome to volunteer as a classroom reader in their child's room. Please contact your child's teacher to identify ways you can get involved!
If you have any questions, you can email Mrs. Otto at totto@trentonr9.k12.mo.us or Mrs. Todd at atodd@trentonr9.k12.mo.us.