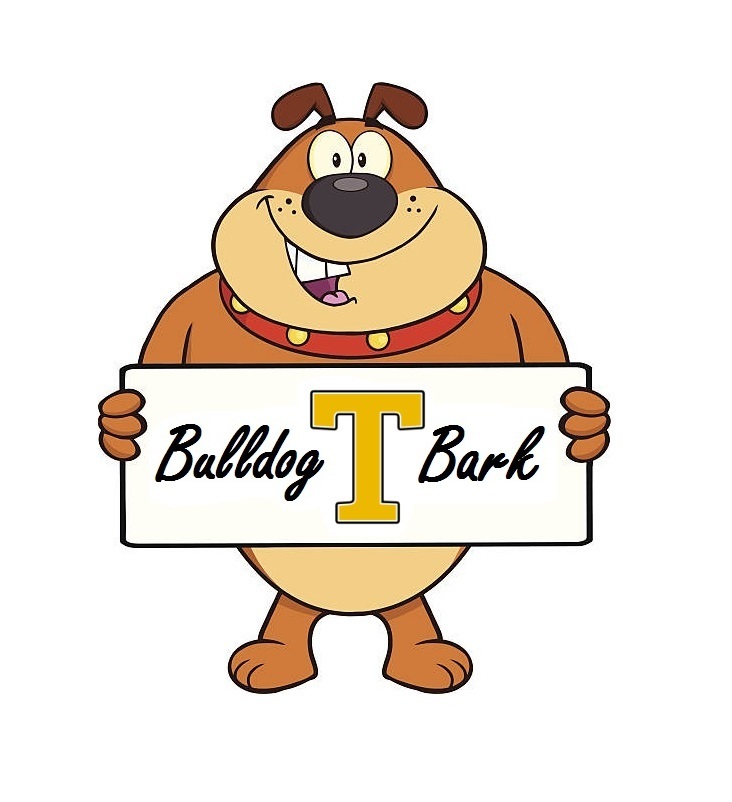 Bulldog Bark (4-8-2019)
Dan Wiebers
Monday, April 08, 2019
It is an honor to take this time to spotlight Karla Lowrey, Joel Hultman, and Tyler Busick, three great staff members at Trenton Middle School.
Mrs. Lowrey has been an educator in our district for 26 years. She began as a Title 1 reading teacher for grades 3-5. She held that position for three years and then moved to 5th grade social studies.
Karla is married to Duane Lowrey and they have two children, Kate, twenty-four and Logan, nineteen. Both of Karla and Duane's children attended the Trenton R-IX School District from kindergarten through the 12th grade. Kate graduated from the University of Missouri in Columbia with a Bachelor of Science in Biology and is currently a second year medical student at the University School of Medicine in Columbia. Logan attended North Central Missouri College for one year after graduation. He is currently a rider for XC Gear/Enduro Engineering/Husqvarna Race Team. Logan has spent the past year living on the east coast traveling in his toy-hauler, living, training, and racing his dirt bike. Mrs. Lowrey enjoys walking, baking, and reading. She is also a deacon at Hodge Presbyterian Church in Trenton.
When asked what she likes about working at TMS, Karla said, "I love the people that I have gotten to work with throughout my years at Trenton Middle School. People make a huge impact in the workplace and the group at TMS are the best. The atmosphere at TMS continues to promote learning while giving students the opportunity to make choices for a positive educational experience." Mrs. Lowrey does a great job as the 5th grade social studies teacher. She works hard to make sure that her lessons are relevant and exciting to her students. Her passion to help educate and guide students through the 5th grade has been a privilege to watch.
Mr. Hultman is the 8th grade Social Studies teacher at Trenton Middle School and has been in that position four years. Joel also serves as the TMS head softball coach and the THS head baseball coach. Joel and his wife Traci have two daughters, Maci fifteen and Madi thirteen, and a son, Andrew, who is one. Joel enjoys watching his kids do anything, trying to attend every MLB ballpark with his wife (sixsix down), golfing, and following his favorite sports teams.
When asked what he likes about working at Trenton Middle School, Mr. Hultman said, "The people. The staff and students in our district are great to be around, which makes coming to "work" fun for me. I love getting questions from students about how history is relevant in today's world. They think they are getting our class off topic, but it's really great discussion. I love seeing them have success in high school and after graduating. The camaraderie I have with my colleagues during and after school hours in the hallways and on Twitter really make me blessed to be in such a great district!!" Mr. Hultman does an outstanding job as the 8th grade social studies teacher. He works hard to keep students active and engaged. He incorporates technology and creates an exciting and relaxed environment that helps with the learning process.
Mr. Busick is the TMS and THS vocal music teacher. He is finishing up his fifth year of teaching and all have been in our district. He has been married to his wife, Ashlen, for nearly 8 years and they have two children; Liam who will turn four this summer and Alivia who will be two in June. Of course, their family wouldn't be complete without their pug... Burton Guster.
In his spare time Mr. and Mrs. Busick coordinate the community garden at the corner of 18th and Harris Avenue which takes up a good portion of his summer. He also loves to disc golf and hosts a disc golf tournament every third Saturday of June called the Gooseberry Open at Moberly Park.
When asked what he likes about working at Trenton Middle School Mr. Busick said, "There are too many things to love about TMS to choose just one, but what stands out to me is the tremendous people that I get to work alongside every day. Professional, kind, energetic, passionate, hardworking, caring, creative coworkers are what make TMS a special place to call home." Tyler has a natural gift of making instant connections with all people he comes in contact with, especially his students. His passion for music is clear, and he spends his days passing it to each of his students. Mr. Busick has built a very strong vocal music program at Trenton Middle and High school and I look forward to working with him for years to come.
We feel extremely fortunate to have Mrs. Lowrey, Mr. Hultman, and Mr. Busick as part of the TMS Family and hope you have enjoyed this quick spotlight of their educational and personal achievements.