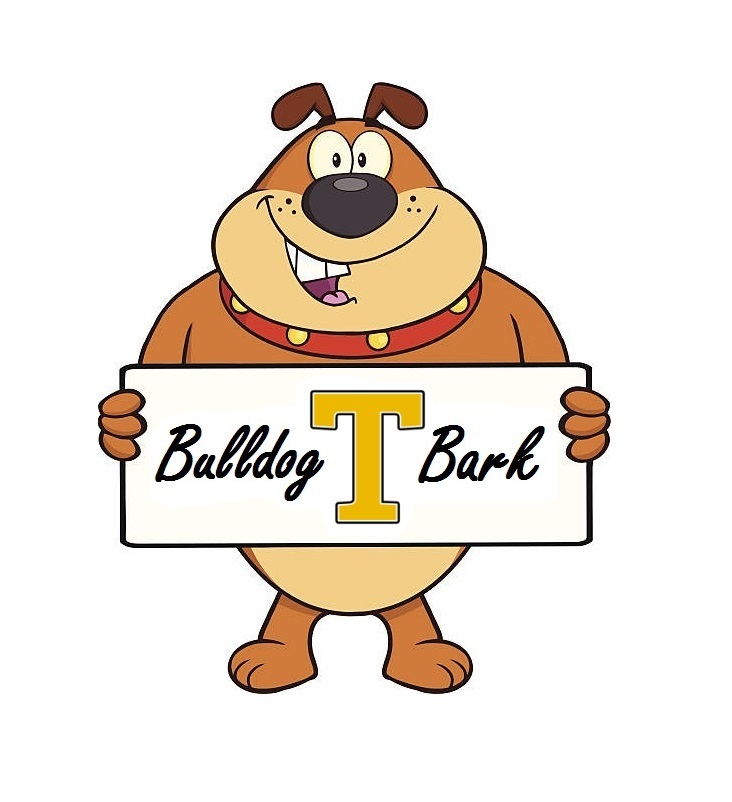 Bulldog Bark (2-11-2019)-Daniel Gott
Dan Wiebers
Monday, February 11, 2019
It is an honor to take this time to spotlight Suzi Beck, Marissa Cowan and Jon Guthrie, three great staff members at Trenton Middle School.
Mrs.Beck is the TMS Family and Consumer Science teacher and is in her sixteenth year in the Trenton R-IX School District. She leads all 82 members our middle school chapter of FCCLA (Family Career Community Leaders of America). Through this organization, Mrs. Beck supervises many community service projects throughout the year. This year alone, the following groups have benefited from the hard work of Mrs. Beck and her students: Backpack Buddies, Thirst project, Animal Shelter, Women's Shelter, Children's Mercy, Ronald McDonald House, Grundy Co Food Pantry and Joy Toys Project. In addition, FCCLA is currently working on projects for the nursing home and the Grundy County Breast Cancer Support group.
Mrs. Beck and her husband David have three sons, one daughter, five granddaughters and one grandson. In her free time, she loves to quilt, help on the farm, and spend time with her grandchildren. Mrs. Beck is also involved in many service groups in Livingston County.
I asked Mrs. Beck what she likes about working at TMS and she said, "I enjoy teaching about life skills and seeing the kids succeed. Many times they just need a kind word or a helping hand to keep them going." She does an outstanding job as our FACS teacher and FCCLA adviser. She works tirelessly to make sure that each student in her class and in FCCLA has every opportunity to succeed. Mrs. Beck has a positive attitude and creates and inviting atmosphere in her classroom.
Mrs. Cowan is the 6th grade Math teacher at Trenton Middle School and although is in her first year with the district, has been teaching for twenty years. Along with teaching math, Mrs. Cowan also serves as a math tutor twice a week. She has been married to her husband Terry for 19.5 years, and they have four children: Madeline (15), Makenna (12), Harper (6), Jace (4). In her spare time, she enjoys watching her children and their friends in sports and activities, as well as gardening.
When asked what she likes about working at Trenton Middle School, Mrs. Cowan said, "I love my humorous and supportive colleagues, and I also enjoy seeing my 6th grade students exceeding their personal expectations and challenge themselves each day with some tough math concepts!" Mrs. Cowan does a great job as the sixth grade math teacher. She sets high expectations for her students and creates lessons that relates math to their everyday lives. She works hard to make sure what she is teaching is relevant and continually assesses students to check for mastery.
Mr. Guthrie is the 5th grade Special Education teacher. He is also the 7th and 8th grade head middle school football coach and a middle school assistant track coach. In addition, he serves as the middle school FCA leader, Backpack Buddy coordinator, and coaches the Trenton Heroes, Special Olympics basketball team. This is his eighth year in the Trenton School district.
Mr. Guthrie's wife, Amy, works for NCMC as an English instructor. They have three children, James, Nora, and Lucy. In his spare time, he enjoys playing sports with his family, watching sports, reading history books, and playing Canasta with his wife.
When asked what he likes about working at Trenton Middle School Mr. Guthrie said, "It is a very positive and supportive environment, and the staff always wants to do what is best for children." Mr. Guthrie has a wonderful rapport with all people he comes in contact with, but especially his students. His ability to connect with students and his talent of teaching both simple and complex concepts is outstanding. He works hard to make sure that all students are cared for and have the best chance to succeed in the classroom.
We feel extremely fortunate to have Mrs. Beck, Mrs. Cowan, and Mr. Guthrie as part of the TMS Family and hope you have enjoyed this quick spotlight of their educational and personal achievements.