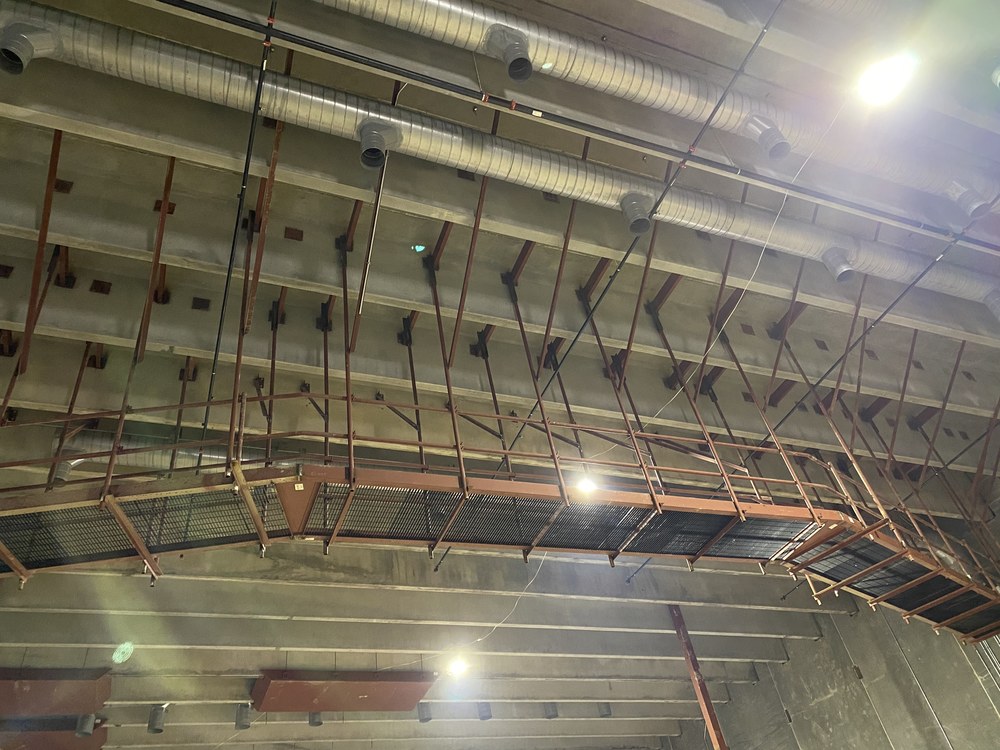 🚧Construction Updates - "On The Catwalk!!"
Trenton R-IX
Saturday, April 25, 2020
Work on the interior of the PAC has begun, and one of the first pieces to be installed was the catwalk. It is suspended 30 feet in the air, about half way between the stage and the rear of the center. It allows for access to lighting and sound components for productions (and a pretty good view).