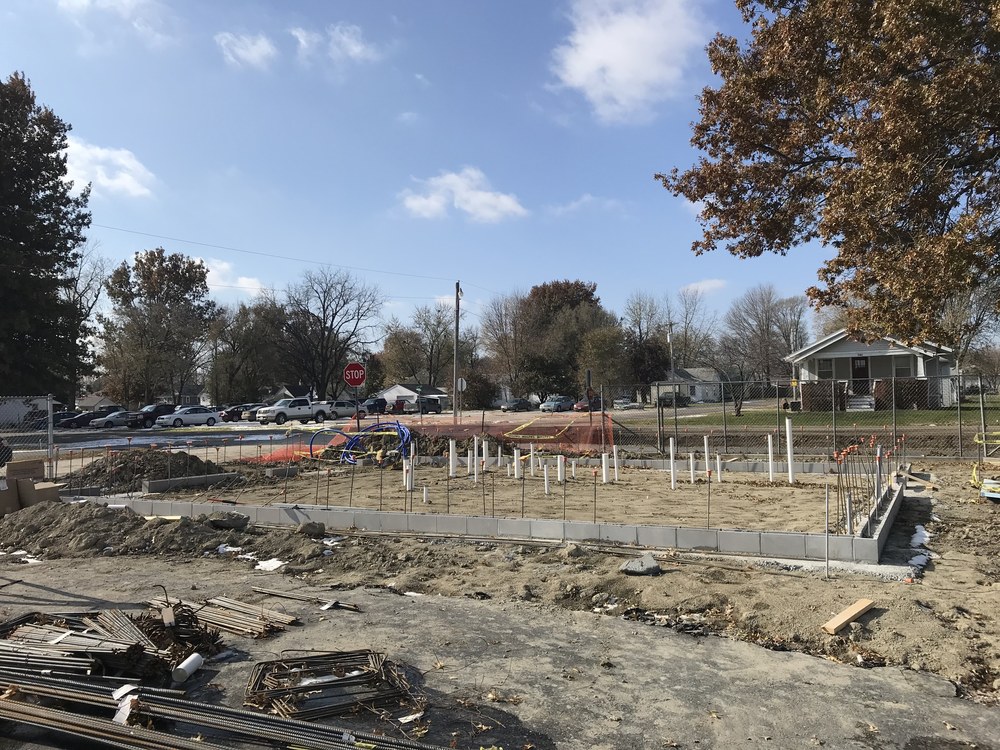 🚧Construction Updates - "Concession Stand"
Trenton R-IX
Thursday, November 14, 2019
The new concession stand at CF Russell Stadium has a shape! The footings and first row of block have been put down, and the location and dimensions are easy to spot now.
The new building will have concession area (front), men's and women's restrooms (back right corner), and two storage areas (front right and back left corners).