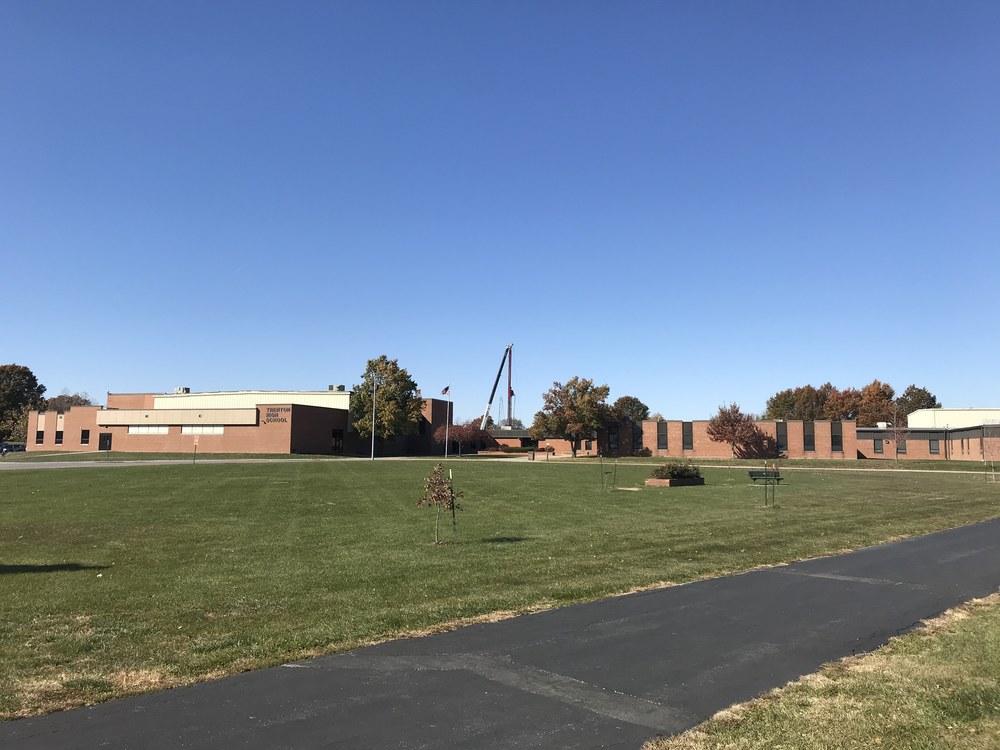 🚧Construction Updates - "Interesting Views"
Trenton R-IX
Friday, November 08, 2019
The location of the new PAC is easy to spot from the THS parking lot, just between the commons and the music building. The structure will rise over 30 feet into the air, and create a new 'view' for all those who park and enter through the high school rear entrance.
But...have you ever wondered what the new PAC will look like from the front of the high school? The view from Oklahoma Ave. and the circle drive will also have a drastic change, as the PAC will rise above the main entrance and fill the void in the skyline between the high school and middle school.